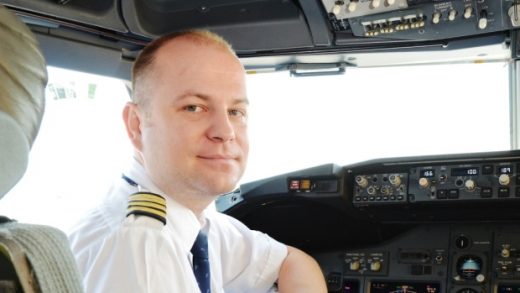 The Sunwing pilot who passed out in the cockpit of the Boeing 737  he was supposed to command to Mexico last New Year's Eve has pleaded guilty to having care and control of an aircraft while impaired.
"I can't even describe how ashamed I am," Miroslav Gronych told a Calgary court. "My kids will be punished for my mistakes."
Gronych was fired by Sunwing and has been receiving treatment for his alcohol addiction since the incident, which received world-wide attention and sparked a safety reminder to airlines from Transport Canada.
Although he's been out on bail since shortly after the incident, Gronych was taken back to jail to await sentencing. Prosecutors have asked for a year but the defence is hoping for three to six months.
Between midnight and about 6 a.m., Gronych drained a 26-ounce bottle of vodka in his hotel room before stumbling off to work. He was an hour late, his pilot wings were pinned upside down on his uniform and he took several tries to hang up his jacket.
He was found passed out in his seat with his face pressed against the side window before being escorted from the airplane by fellow crew members.
Sunwing found a sober pilot to replace him and the flight took off for Regina, Winnipeg and Cancun several hours late.
Gronych is a Slovakian national and was in Canada on a work permit.