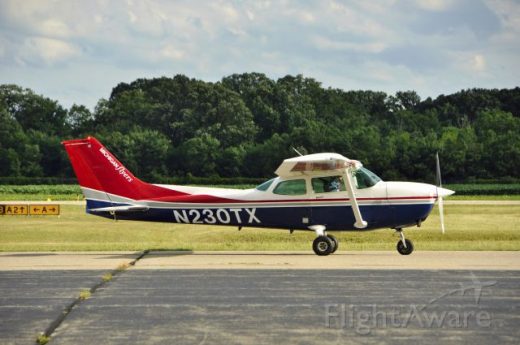 Authorities are now calling the mysterious crash of a pilotless Cessna 172 in Northern Ontario a suspected suicide.
The University of Michigan, which owned the aircraft, issued a statement Wednesday saying the ghost flight and crash "likely were an act of self harm" by Xin Rong, a PhD student at the university who rented the 172 last Wednesday.
Rong, an experienced pilot, filed a flight plan from Ann Arbor, Michigan to Harbor Springs, Michigan but the aircraft was found between 60 km. west of Marathon, Ontario, about 750 km. north, the next morning.
There was no sign of a pilot, no tracks in the snow, the autopilot was on and the fuel tanks were empty. It is believed that somewhere along the way Xin jumped from the plane. No body has been recovered and the search has been supended.
The Transportation Safety Board briefly investigated but apparently reached the same conclusion as the U.S. officials and cancelled the probe.
Xin, 27, was from Changchun, China and was studing artificial intelligence with a goal of working in aviation safety.