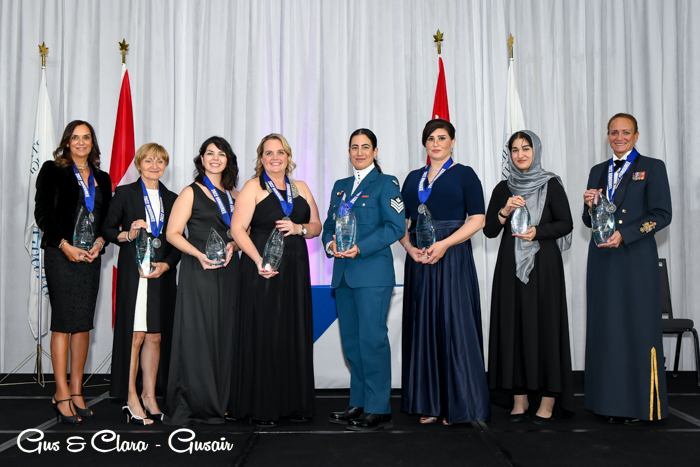 Over 400 guests, award winners and members of the media attended the Northern Lights Aero Foundation's 13th Annual Elsie Awards Gala held in Richmond Hill, just north of Toronto, last Saturday evening.
Elsies were awarded in the following categories:
Business Award – Arielle Meloul-Wechsler, Air Canada Executive Vice President
Education Award – Stéphanie Angrand, instructor, Canadian Forces leadership school
Engineering Award – Damineh Akhavan, CEO of Global Women in STEM
Flight Operations Award – Kim Winsor, Air Canada training Captain
Government Award – Gisèle Garceau, professional engineer and commercial pilot
Trailblazer Award – Marlene Shillingford, Chief Warrant Officer, 2 Canadian Air Division
Rising Star Award – Donya Naz Divsalar, CEO Caidin Biotechnologies
Rising Star Award – Zainab Azim, future astronaut Virgin Atlantic
Further details about the awardees can be found following this link.
Created to recognize accomplished women in Canada's aviation and aerospace sectors, the Elsie Award was named after Elizabeth Muriel Gregory 'Elsie' MacGill, the first woman in the world to earn an aeronautical engineering degree. Among her many accomplishments, MacGill led the engineering team as Chief Aeronautical Engineer at Canadian Car and Foundry (CanCar) where over 1,400 Hurricane bombers were built for service in Europe during The Second World War.