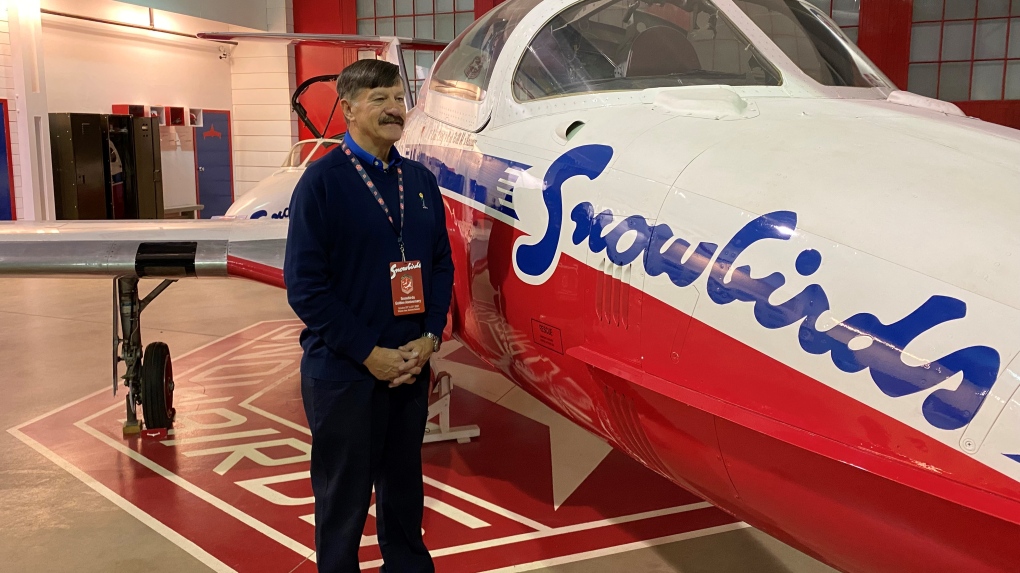 Last weekend also saw present and past members of the Canadian Forces Snowbirds and affiliated colleagues gather in Moose Jaw, Saskatchewan to celebrate 50 years of aerial ballet performances by the Snowbirds. The COVID-19 pandemic delayed the event until last week.
The Snowbird Alumni Association was formed in 2013 by LCol (Ret'd) Dan Dempsey, himself a veteran of the iconic Canadian aerial demonstration team. Dempsey piloted one of the team's Canadair CT-114 Tutors during the 1980-81 show season and the took over in 1989 and 1990 as the team leader and commanding officer.
"A lot of my team is back here for this reunion," said Dempsey. "You can just feel the euphoria in the room. You hear the laughter and all the stories come out."
The snowbirds performed a 30-minute show over Moose Jaw for the event.
LCol Dempsey, who also served as an RCAF fighter pilot in Europe, has published a coffee-table-style commemorative book, A Tradition of Excellence – Canada's Airshow Team Heritage, and it is available for purchase through The Aviator's Bookshelf. A signed copy can be arranged upon request