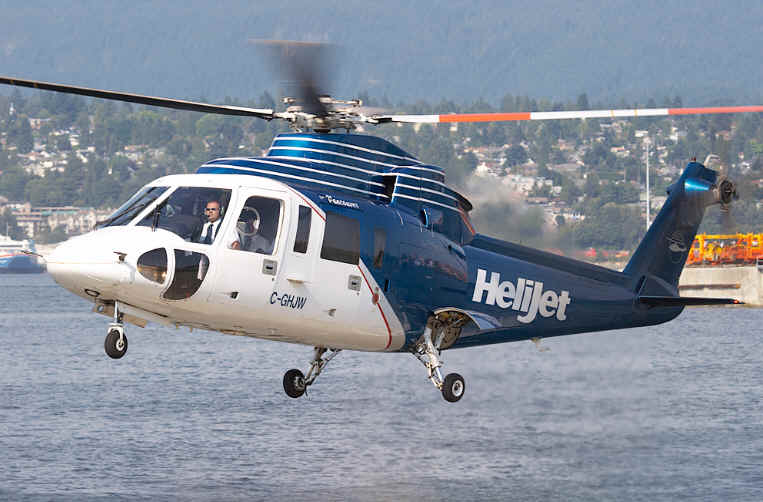 Helijet has suspended air ambulance service to seven hospitals in the heavily populated Lower Mainland of B.C. and the Vancouver Island city of Nanaimo over a paperwork issue with its helicopters.
Transport Canada told Helijet its Sikorsky S-76s can't legally land at H-1 helipads in urban areas because its interpretation of the flight manual suggests the aircraft need more windows to allow pilots better visibility if they have to make an emergency landing.
Helijet spokesman Rick Hill said the company has applied to TC for an exemption while the paperwork issue is sorted out. He said he expects service to return to normal this week. In the meantime, patients have to be transferred to regular ambulances at less restricted helipads for the final ride to hospital.
The B.C. government is looking into alternatives to Helijet, which has a contract for air ambulance service until 2019 in case the issues can't be resolved.
"Transport Canada feels we are not in compliance," Hill said. "But we have agreed to disagree so now we are seeking another exemption to go into effect while the manufacturer clarifies flight manuals, but that will take 18 to 24 months."
He said if the exemption isn't granted, he said Helijet will get other helicopters that do comply with the H-1 restrictions.