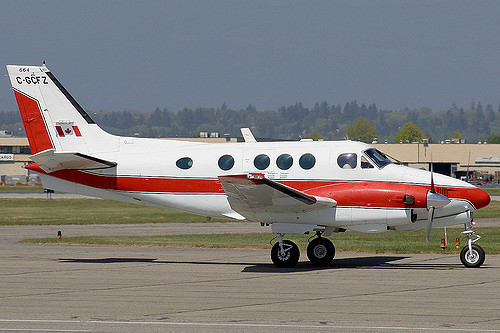 The federal government quietly changed the so-called "five-year rule" for pilots in August and the Canadian Federal Pilots Association isn't happy about it.
Before Aug. 23, pilots couldn't let more than five years go by without actually flying an aircraft or their privileges would lapse and they'd have to be retested by an examiner.
Under the new rule, that recency can be satisfied in a Level C or Level D simulator and there is no need to leave the planet.
It's unlikely to affect most GA pilots since it's a lot less expensive to do some dual at the local flight school than it would be to get into a sophisticated simulator.
And since it's extremely rare for commercial pilots to let five years go by without exercising their privilges, the nature of the change captures a relatively narrow band of pilots. The CFPA believes it's aimed directly at its members.
For the past few years the association has complained about a lack of flight time and currency available to the inspector pilots who monitor flight safety at air carriers. With the advent of safety management systems, the numbers of actual inspections have plummeted and the lack of access to aircraft has mean the inspector pilots couldn't stay current.
That in itself violates regulations so the association claims the changes are a low-cost alternative to keeping their inspectors legal.
"With the stroke of a pen, Transport Canada has devised a work-around so their own pilots comply with the CAR but with little consideration for safety," CFPA President Greg McConnell said in a news release.
Transport Minister Marc Garneau told the Globe and Mail he didn't know about the change, which was done at the bureaucratic level, but he also didn't seem too worried about it.
"I am sure it has been done based on a serious look at what is important for our pilots to do," he told the Globe and Mail.