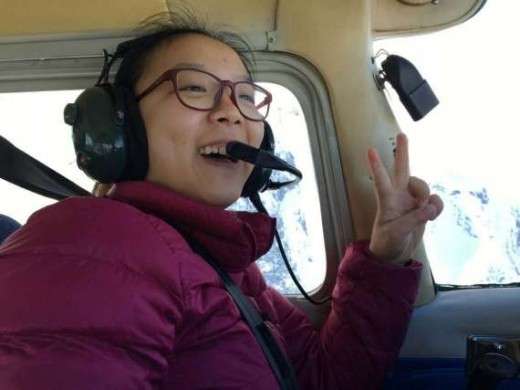 A 19-year-old Chinese woman who lost her legs in an earthquake got a chance to live her dream thanks to Imperial Canadian Flight School in Pitt Meadows, B.C.
Huang Meihua was injured when her school collapsed in the Sichuan earthquake eight years ago.
Her dream of flying was so strong her high school principal in China canvassed Canadian flight schools. The Pitt Meadows school agreed, according to a report by CTV News.
Meihua took three weeks of float flying dual with instructor Tom Drybrough. Although the training didn't lead to any licence, Meihua said she hopes to get prosthetic limbs that will allow her to use the rudder pedals. During her flights in Canada, Drybrough did the foot work.
It might be a while before Meihua has the time for pilot training, however. She's been accepted into the University of B.C.'s medical program.