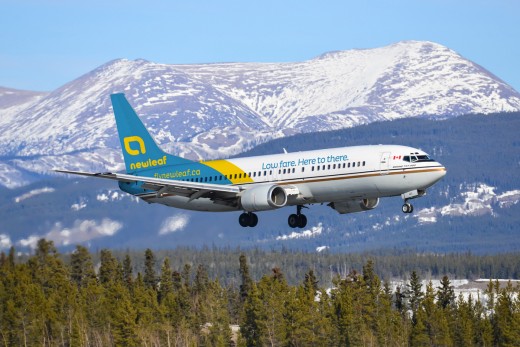 Start-up travel company New Leaf will start booking flights again shortly after the Canadian Transportation Agency determined that it's not an airline and therefore doesn't need an air carrier licence.
Passengers are unlikely to be able to tell the difference between New Leaf and licenced carriers. They will book reservations and board Boeing 737s painted in New Leaf livery but the aircraft will actually be flown by Kelowna-based Flair Airlines on New Leaf's behalf.
The decision, posted by the CTA on Thursday, clarifies the use of third-party carriers by companies offering air travel for sale and New Leaf naturally applauded the decision.
"We've read through the determination by the Canadian Transportation Agency and we are pleased that it has fulfilled its mandate to bring regulatory clarity to the marketplace – this is a victory for Canadian travellers," said NewLeaf Chief Executive Officer Jim Young. "The introduction of the distinctive term 'reseller' in airline regulation not only clarifies the role of NewLeaf in the travel marketplace, but also allows for innovation and consumer choice, while maintaining consumer protections."
The company began taking bookings on routes between seven secondary Canadian airports in January but had to stop and refund the fares after the CTA said it needed to determine if New Leaf was actually an airline and found that it isn't.
"NewLeaf, should it proceed with its proposed business model, would not operate an air service and would not be required to hold an air licence," the decision said.
The company will offer seats on Flair-operated flights on an ultra low cost model, charging for everything beyond an online-booked economy class seat and seatbelt. The bare-bones fares will start at $89 one way.