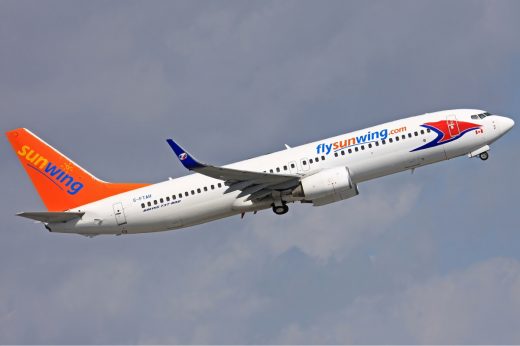 The actions of a Slovakian pilot working for Sunwing Airlines on a temporary work permit is putting the spotlight on the controversial hiring of foreign pilots in Canada.
Miroslav Gronych will appear in court in Calgary later this month on charges of having care and control of an aircraft while legally impaired. Gronych was allegedly passed out in the cockpit when authorities arrived to arrest him Dec. 29 about 7 a.m.
Gronych was supposed to fly 99 passengers to Regina to pick up more sunseekers before heading to Cancun. Instead, he spent the morning blowing in breathalysers that registered .24 and sleeping off a heavy load of alcohol before he was deemed sober enough to even appear before a Justice of the Peace.
The incident prompted headlines worldwide and caused Transport Minister Marc Garneau to call a "workshop" with airline executives to ensure this sort of thing can't happen again. The weight being applied by TC invites the speculation that regulation requiring random drug and alcohol testing is possible if Garneau doesn't like what he hears at the meeting.
Unlike the U.S., Canada has no government-mandated fitness checks for medically certified pilots and the head of the union that represents Transport Canada pilots says TC clearly needs to play a role in ensuring passenger safety.
"How would an airline operator be able to determine whether there are any concerns with respect to the pilots and would the foreign authority provide that information to an airline operator? I don't think they would, but I think they would provide it to Transport Canada if Transport Canada asked the question," he said in an interview with the CBC.
The incident also provided ammunition to foreign pilot critic Gilles Hudicourt who says the Slovakian shouldn't have been in the left seat of a Canadian-registered aircraft in the first place. He said there are plenty of qualified out-of-work pilots available and Sunwing is an exception in its hiring practices.
"Air Canada doesn't have problems hiring pilots, WestJet doesn't have problems hiring pilots, Air Transat doesn't have problems hiring pilots," he told the CBC.