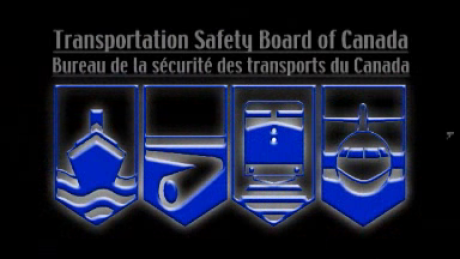 The Transportation Safety Board released reports this week saying unstable approaches were behind two potentially serious landing mishaps by Canadian airliners in 2014.
The board said a narrowly-avoided runway overrun at Billy Bishop Toronto City Airport in October of that year and a hard landing at Montego Bay began with unstable approaches that were carried out when they should have been aborted.
"The investigation also highlights deficiencies in training for flight crews in recognizing unstable approaches, as well as the lack of mandatory company reporting of unstable approaches, as risk factors," the TSB said in its report on the Toronto incident. In that case, a Sky Regional Airlines Q400 (operating as Air Canada Express) landed long and didn't slow down. The crew avoided an overrun by steering onto a taxiway.
In the Montego Bay incident, the Air Canada Rouge A319 needed new landing gear shock absorbers after the landing. The board attributed the firm touchdown to a thoroughly botched approach resulting from the lack of training by the airline.
"…the flight crew did not recognize the instability of the approach and continued it well beyond the point at which a missed approach and go-around should have been initiated," the report read.