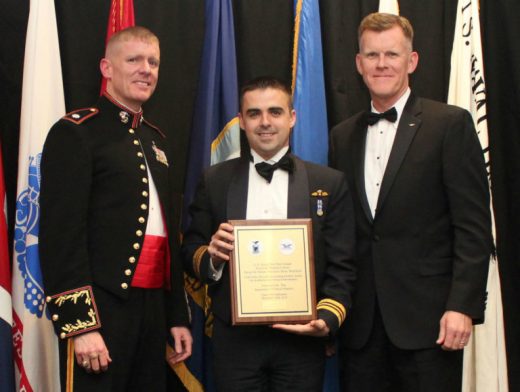 An RCAF CF-18 pilot has graduated at the top of the class of recent graduates at the U.S. Naval Test Pilot School at Patuxent River, Maryland.
Maj. Maxime Renaud was judged the top student in Class 150 at the prestigious school based on his academic and flying marks in the year-long course.
There were 31 graduates at the Dec. 16 ceremony. Most of the candidates are U.S. Navy, Marine Corps, Army, Air Force and Coast Guard pilots but exchange students from Canada, Italy, the U.K. and Australia also attend the school.
Renaud is currently attached to 3 Wing in Bagotville but is being posted to Aerospace Engineering Test Establishment (AETE) at 4 Wing Cold Lake, Alta.
Renaud flew a combat deployment in Libya and two in Iraq before being chosen for the exchange course in Maryland.
For his achievment, Renaud was awarded the Commander Willie McCool Outstanding Student Award, named in honour of U.S. Navy Cdr. William McCool, a test pilot, engineer and one of the astronauts who died when the space shuttle Columbia broke up on re-entry over the southern U.S. in 2003.