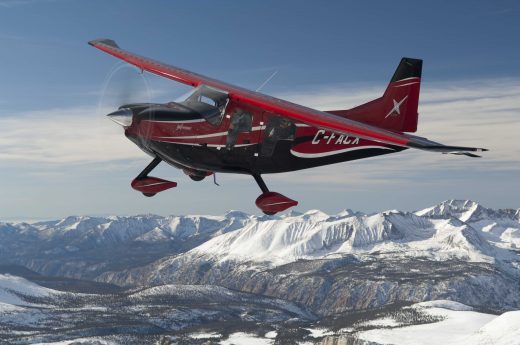 A New Zealand-based company with partners in China has bought the type certificate to Found Aircraft's final and most ambitious design.
Pacific Aerospace will build the E350 Expedition initially at its plant in Hamilton, NZ and plans to also build it at a facility in China that it built in a joint venture with Beijing Pan Pacific Aerospace Technology (BPAT).
"We identified this as an opportunity to take the E-350 to markets it's never been, utilising our strong distribution network of regional partners across the globe," said Pacific CEO Damian Camp.
"Once the E-350 is established in China, for which we believe there will be a very strong demand, we have the option of assembling the aircraft in our brand new facility at Changzhou."
Found certified the Expedition in 2008 and it met with favourable response but the bottom fell out of the market and Found was unable to sell and build more than a few of the big, rugged utility aircraft. The company went out of business in 2013
The E-350 is powered by a Lycoming IO-580, 325 horsepower engine, with a turbo-charged engine option. It can carry a full load of passengers, baggage, and fuel for 750 nautical miles.
The first aircraft are expected to be produced by next summer.