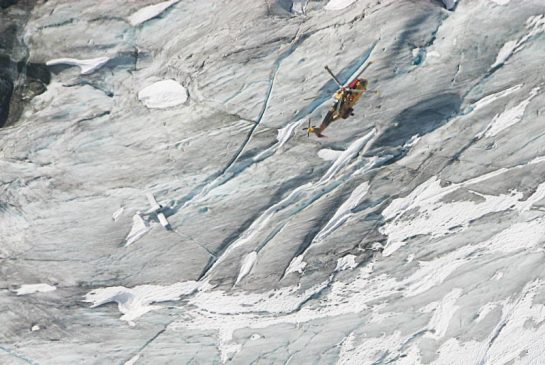 Sometimes it's better to be lucky than good and three B.C. men are alive to pass along the lessons learned on a glacier near Whistler last Sunday.
Vern Hannah, Zbigniew Jeynakiewicz and Alan Widelski were on a sight seeing flight from Pitt Meadows to Pemberton, near Whistler, when they got caught in a downdraft at low altitude  over a glacier.
They were quickly out of options and with one last yank on the yoke Hannah, the flying pilot, managed to clear some rocks and put the Musketeer on the snow.
None of them was hurt and they were found the next day after another passing aircraft spotted their airplane and reported it. They were on their way down the mountain to a highway when Air Force rescuers arrived by helicopter.
Aircraft owner Jeynakiewicz told CTV they were too low and got caught.
"We should have (gone) on a higher altitude," Jedynakiewicz said.
"But for some reason, because it was a beautiful day… You have a better view when you're lower, right?"
There will be no formal inquiry by the TSB but accident investigator Bill Yearwood said this is a teaching moment.
"They turned up a valley that was not conducive to the safe operations of that aircraft," Yearwood said.
"This worked out well but so often they don't."