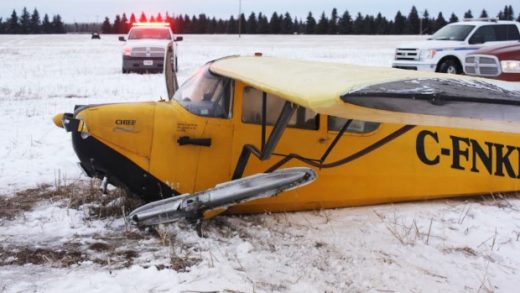 The owner of an Aeronca Chief that got away from him after he hand propped it in March of 2015 has apparently been fined $2,500 for three violations of the CARs.
Transport Canada is only identifying the pilot as being from somewhere on the prairies but the incident it describes on March 27, 2015 is identical to the one we reported shortly after.
Quoting the CBC, we noted the aircraft briefly became airborne before being written off in a crash at the Nipawin, Sask. airport.
The owner was fined for the improper hand-propping, failing to make the proper log entries and not having liability insurance.
Transport Canada told the CBC it wouldn't confirm the Nipawin mishap was the source of the fines, citing privacy concerns.