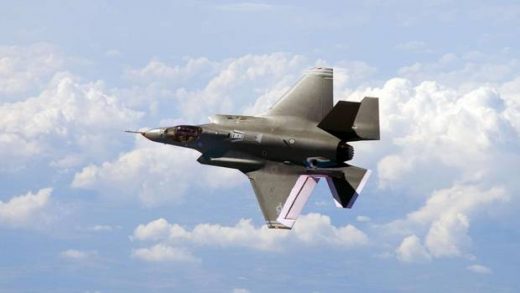 Lockheed Martin is reiterating its often-made warning that Canadian businesses will lose out if Canada rejects the F-35.
In yet another foray to Ottawa to try to keep Canada involved in the F-35 development program, the company sent Steve Over, the director of international business development north to press the company's case for the fighter.
"The world's best air forces have all decided the F-35 is absolutely superior and offers the best value," Over told reporters.
"It's not my prerogative to question your political leaders, but what do they know that these 12 air forces besides them don't know?"
Also included in his message is the fact that Canadian companies could lose lucrative contracts to build part of the aircraft.
"This is not a punitive measure, it's not a threat," Over said. "Still, it's impossible for us to meet our industrial commitments to the seven other partner nations if every nation does not buy the quantity of airplanes that they said they would buy."
Over made the trip amid increasing rumors that the federal government is ready to hand over a sole source contract to Boeing to supply F/A-18 Super Hornets to fulfill Prime Minister Justin Trudeau's campaign promise to reject the F-35 as too expensive and ill-suited to Canada's needs.