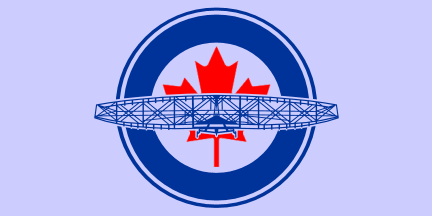 Canada's Aviation Hall of Fame will induct four new members at a gala dinner at Sunwest Aviation at Calgary Airport next June.
"In 2018 we will again be honouring four Canadians for their outstanding places in Canadian aviation," says Hall of Fame board chairman, Rod Sheridan. "Their careers over several decades span a wide breadth of both military and civilian aviation. They have contributed to the building of airlines and aviation organizations, leadership in the air force, management of industry, development of aviation systems and establishment of air rescue services."
The new inductees are John Bogie, co-founder of the Canadian Owners and Pilots Association, former Chief of Defence Staff Gen. Paul D. Manson, O.C., C.M.M., C.D., test pilot and electronic cockpit pioneer Dr. John Maris and STARS founder Dr. Dwight Gregory Powell, O.C.
Plans for the annual gala dinner event and induction ceremonies are well underway. "We expect another complete sell-out for the celebration in Calgary," says Rod Sheridan, "and I encourage early purchase of tickets for this premiere celebration of Canadian aviation development."
Bogie was born into an aviation family in the U.S. and has lived in Canada since the 1950s. He worked for Laurentian Air Services and Spartan Air Services and in 1952, along with Margaret Carson, founded COPA. He continues to be an active supporter of the organization and serves as its honourary director and life member. He served in most of COPA's executive capacities and continues as an honorary director and life member. He still attends as many COPA events as he can, now into his 90s. His COPA accomplishments include simplified medicals for pilots and aviation liability group insurance now used by commercial carriers.
Bogie also helped create the Experimental Aircraft Association Canada, Civil Aviation Search and Rescue Association (CASARA) and the Canadian Business Aviation Association.
Manson spent 38 years in the military rising to Chief of the Defence Staff from 1986 to 1989. As a fighter pilot, he commanded at every level of the air force and was instrumental as the Program Manager for the New Fighter Aircraft Program in the selection of the CF-18 Hornet to replace Canada's aging fleets of CF-101, CF-104 and CF-5 fighters in the 1980s.
After private sector work, he became the volunteer full-time chairman of the "Passing the Torch" campaign, which raised over $16M in support of the Canadian War Museum (CWM) and its quest to find and open a new facility in Ottawa after a tumultuous period in the Museum's history.
He was also the chair of the Conference of Defence Associations, the Aerospace Industries Association of Canada, and chairman of the board for Canada's Aviation Hall of Fame. He was invested as a Member of the Order of Canada in 2002.
Maris spent 12 years career as an active Canadian Armed Forces operational pilot, test pilot, project manager and Canadian Space Agency team leader. For more than 20 years, he has worked as an innovator in creation of the electronic cockpit, and the development of technology and processes for systems and flight test certification, as well as the creation of industrial and aerospace research alliances. He was team leader for the engineering on the Canadarm II, the robotic arm on the International Space Station.
Powell is the founder of STARS (Shock Trauma Air Rescue Service) and its supporting Foundation. He is Professor Emeritus for Emergency and Family Medicine at the University of Calgary. Powell merged his aviation interest and medical education in the early 1970s, and those joint passions shaped his focus over his career.
He implemented programs for night vision goggles, wire strike kits, and the development of heliports throughout the service areas along with specific GPS approaches for each of them. He was invested as a member of the Order of Canada in 2007.