Helijet Airways, the helicopter airline based in Vancouver, has announced the order of a pair of ALIA-250 eVTOLs from Beta Technologies of Burlington, Vermont. Both Beta and Helijet hope the battery-powered aircraft will be certified by 2026. The announcement was made at the harbour heliport in Victoria, British Columbia on Tuesday, October 31.
"As travellers increasingly look to destinations and transportation options that reflect their own commitments to environmental responsibility, we believe eVTOL service in the region will positively benefit local businesses and our tourism sector," said Danny Sitnam, Helijet's founder and CEO.
The vertical-takeoff aircraft is designed to be flown by one pilot and carry up to five passengers. It is being designed to fly in instrument meteorological conditions (IMC).
"We designed ALIA to be a reliable, efficient and sustainable aircraft option that could carry out a variety of missions in all types of geographies, and we're thrilled to be partnering with Helijet to bring this next-generation, net-zero technology to Canadian commuters and travellers," Kyle Clark, BETA's founder and CEO, said.
The ALIA-250 has a 250 nautical mile range and can cruise at 100 knots. The manufacturer claims it is 90 percent quieter than a typical helicopter. Helijet says it will cost less to operate than their current fleet of helicopters, which includes Sikorski S-71s and Eurocopter AS350s. Sitnam stated at the press event that he plans to put the aircraft into service not only for regular passenger flights, but also for emergency response, ambulance operations and organ transfers.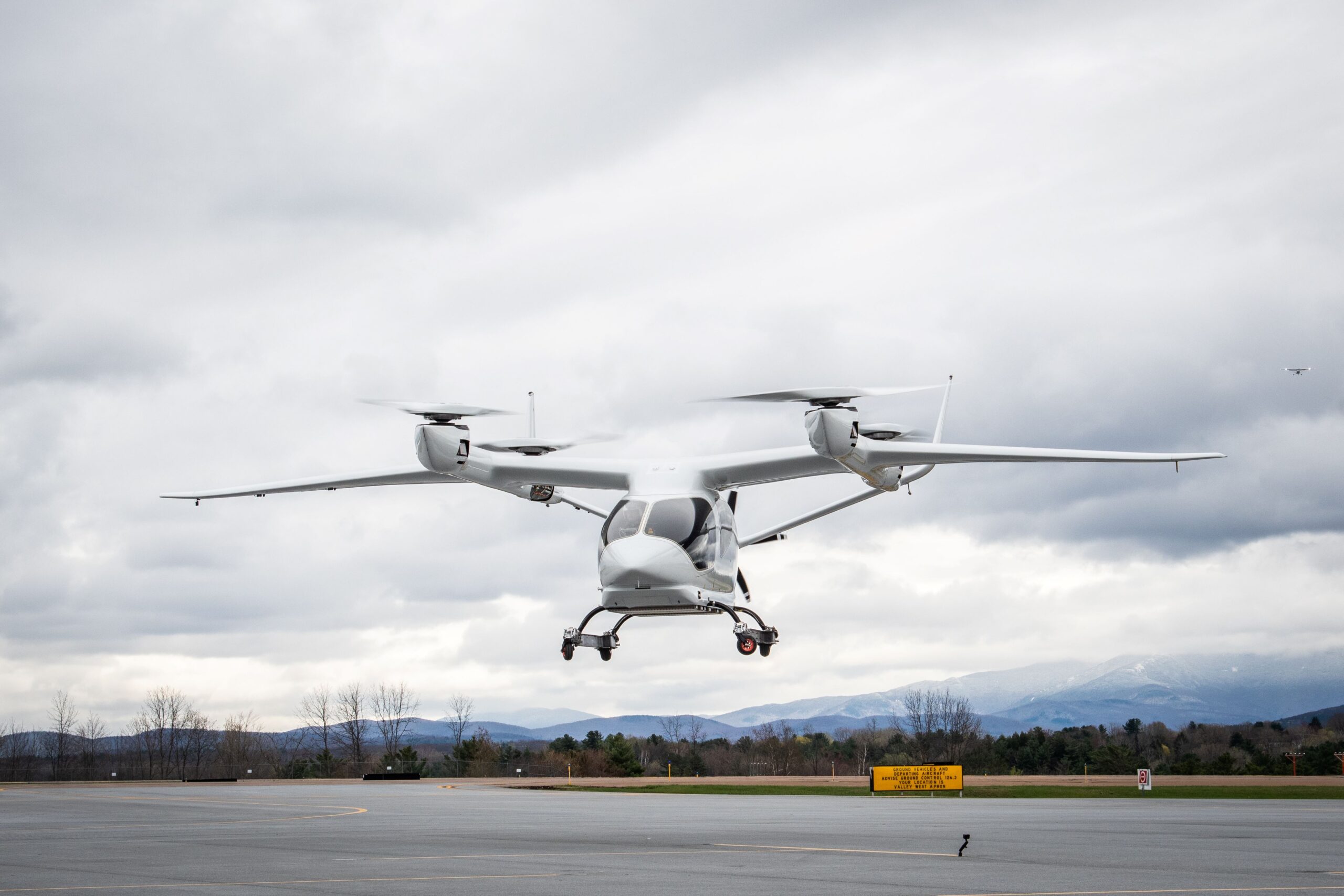 Last March BETA opened a research and development hub at Montreal's Pierre Elliot Trudeau airport, initially staffing it with 50.
"Montreal's reputation in the global aerospace ecosystem and unique access to technical colleges, universities, SMEs, and OEMs makes it an easy choice for Beta's expansion," said Jean-Sebastien Leclerc, Aerostructures Engineering Lead at Beta.