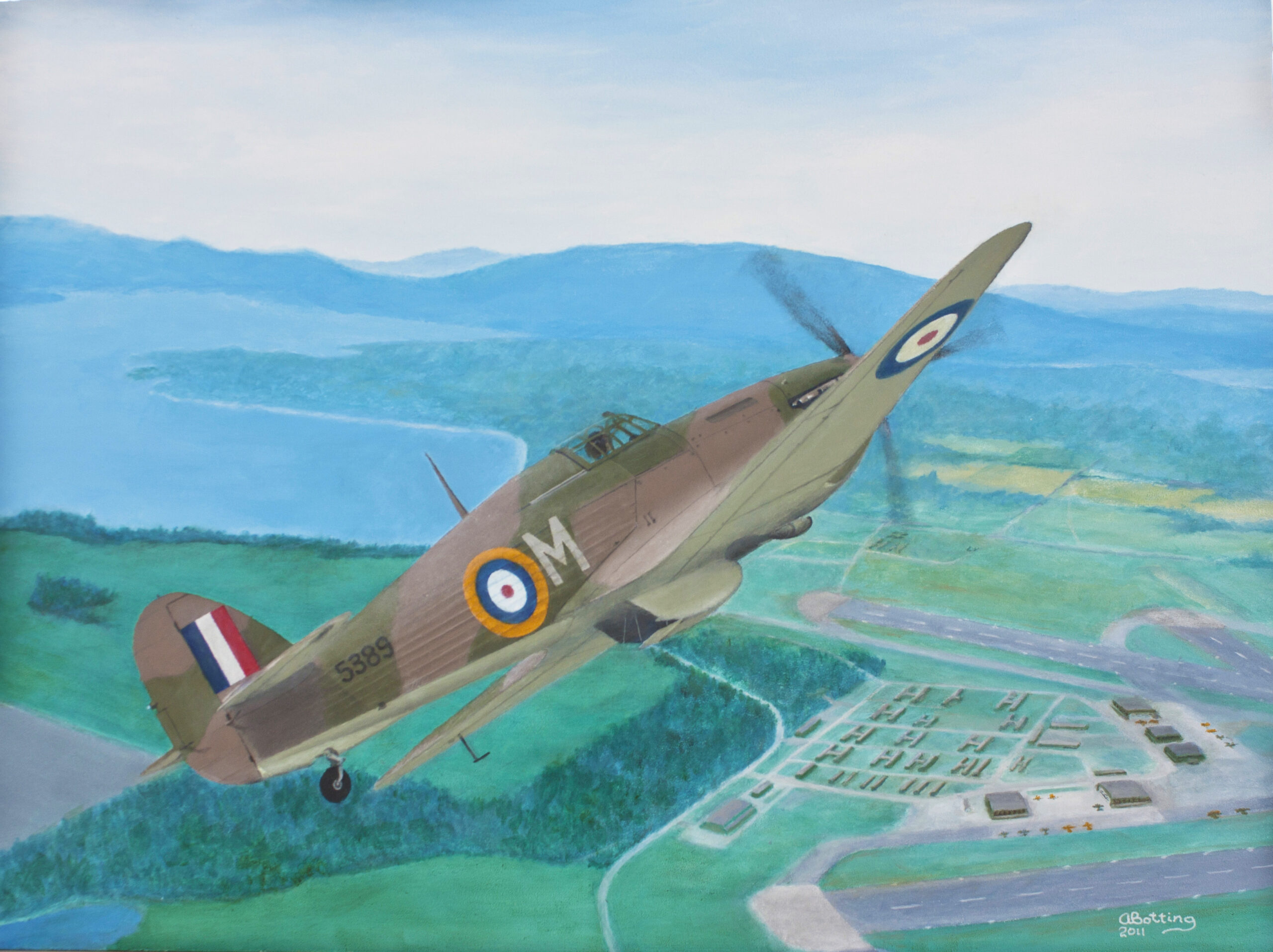 By John Chalmers
Once again the Canadian Aviation Historical Society (CAHS) has published its annual calendar with original art from Canada's top aviation artists. Included in the 2021 Calendar are paintings from members of the Canadian Aerospace Artists Association and works by other accomplished artists who have commemorated significant aircraft in their work.
For several years, artists have donated their work to help produce an original calendar that illustrates aircraft that have flown in Canadian skies or in service overseas, in combat and in peacetime efforts. In this splendid calendar are military and civil aircraft in a range from a primitive and pioneer flying machine to RCAF jet fighters that span a wide range of aviation history.
Of note this year is the painting of a Canadian Hurricane built in 1942 by Canada Car and Foundry, which flew on west coast maritime patrol during the Second World War. Created by Allan Botting, the fighter is the image for May 2021, shown airborne over Boundary Bay near Vancouver.
What makes the image so appropriate, is that the very aircraft shown in the painting is now fully restored after a seven-year project at Historic Aviation Service Inc. in Wetaskiwin, Alberta. With donations and grants, the restoration of both the airframe and the Merlin engine were done under the auspices of the Calgary Mosquito Aircraft Association. (Image courtesy of Allan Botting
Completed in October 2019, the aircraft made its public debut in November 2019 as the latest addition to the collection of The Hangar Flight Museum in Calgary. Owned by the City of Calgary, the historic warbird now has a new and permanent home. Although on static display, plans call for it to be moved out of the museum from time to time for engine run-ups. Cost of the calendar is only $15.00, plus $5.00 postage through the CAHS web site at:  https://www.cahs.com/store/p665/CAHS-AC2021.html  Bulk order rates for quantity purchasing can be obtained from the CAHS by writing to treasurer@cahs.ca