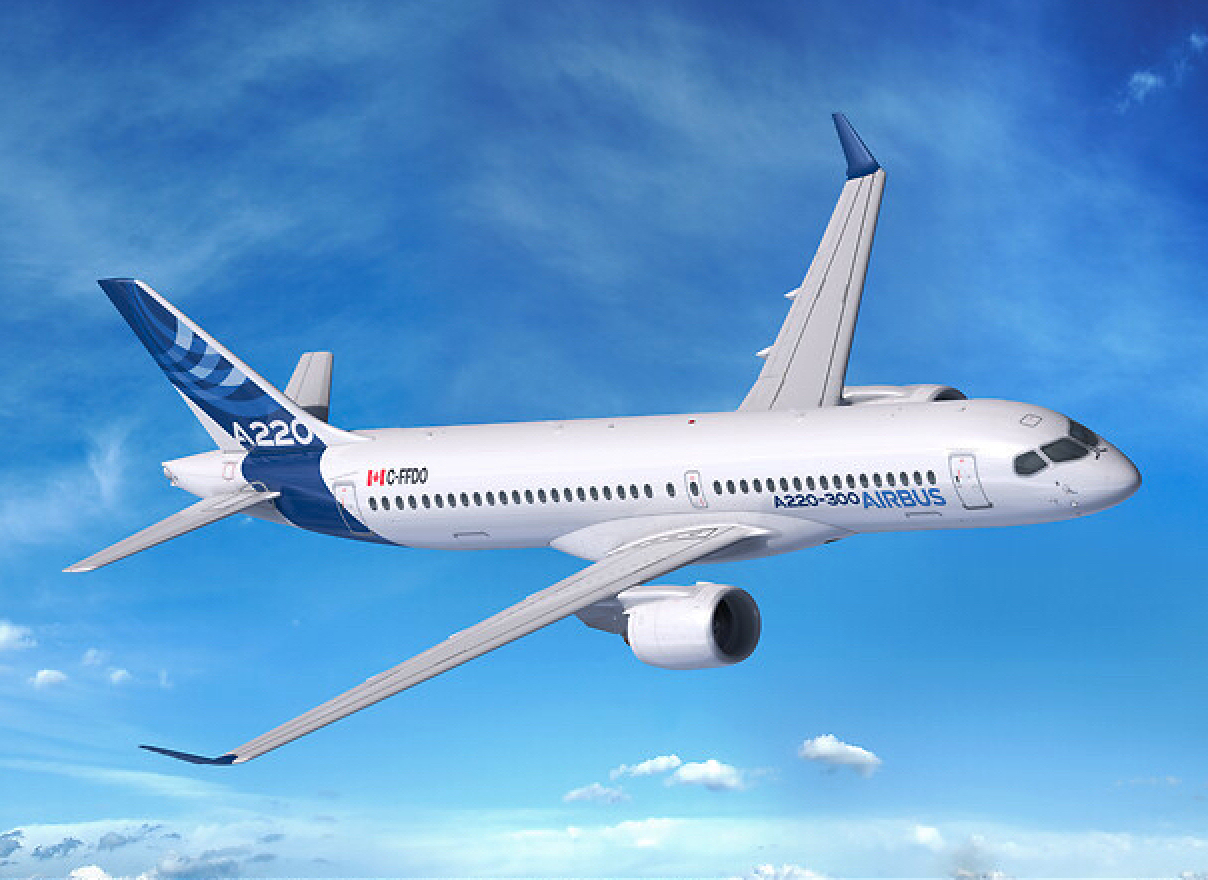 Speculation is rampant that Airbus is quietly working on a stretched version of the popular Airbus A220-300 aircraft, designed and previously built by Canada's Bombardier as the CS300, itself a stretched version of the entry model CS100.
Boeing recently announced in late 2022 that it will not be proceeding with the design of a new aircraft for at least the next 10 years. According to industry reports, this is due to the substantial debt incurred resulting from production issues associated with the two 737 Max fatal accidents of a few years ago.
Last September, Airbus CEO Guillaume Faury told a meeting of investors that further stretching of the A220 aircraft makes "perfect sense", adding "but we don't want to be right too early." Dubbed the A220-500, the aircraft would seat at least 170 passengers, depending on seating configuration, putting it in direct competition with Boeing's 737s. The maximum seating capacity of the existing A22-300 in an all-economy configuration is 160, with most models carrying fewer passengers in cabins with business and/or first classes.
Given the A220's superior cabin comfort and fuel economy when compared to the 737, airlines such as Air France and KLM are reportedly already pressuring the European-based manufacturer to proceed with a longer version.