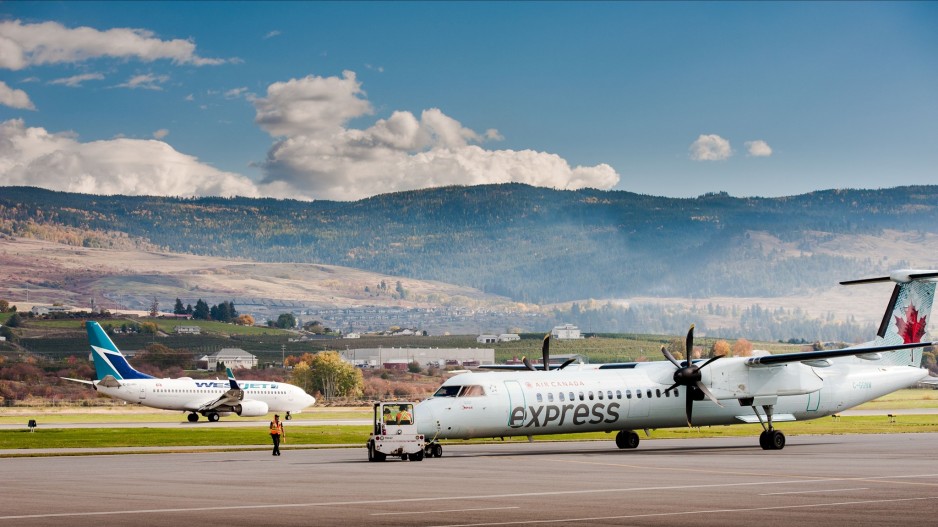 Kelowna airport authorities shut down their airspace on Friday (Aug. 18) to allow firefighting aircraft room to combat wildfires that are in the immediate vicinity. Early morning flights between Victoria and Kelowna were cancelled, initially due to intense smoke but later due to the airspace closure.
Three airlines serve the Okanagan airport, Air Canada, WestJet and Pacific Coastal, and all are offering the ability for customers to change their flights to or from Kelowna during the disruption without surcharge. Alternate airports that have airline service in the region are in Kamloops and Penticton.
Kelowna airport is the home of KF Aerospace and is also a regional cargo hub – it is Carson Air's home base. Carson serves as the region's FedEx air cargo contractor. Carson Air also contracts to the BC Ambulance Service for medevacs, with some aircraft based in Kelowna.
"YLW continues to work with our industry stakeholders, BC Wildfire Service, Nav Canada and Transport Canada, to allow regular airport operations to resume," the airport authority said in a press release. "However, the priority is the safety of our community and to allow access to the airspace required by aerial firefighters."