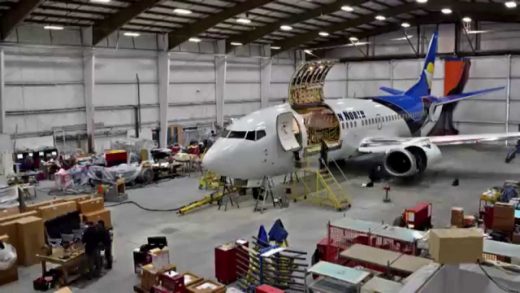 KF Aerospace will hire 90 employees in coming months to cover a major expansion in its maintenance and cargo conversion business.
The company has signed a deal with Aeronautical Engineers Inc. which holds the engineering rights for installing cargo doors on Boeing 737-400 and 800 passenger aircraft as well as MD80 and CRJ models. The Kelowna-based KF Aerospace will do the conversions on AEI's behalf.
KF Aerospace also won a contract from Vx Capital to do conversions on up to 19 737s owned by Vx Capital.
"Even better, we still have a few other announcements pending over the next few weeks – all good news," said Grant Stevens, KF Aerospace's director of human resources.
KF Aerospace fell on hard times two years ago when it lost the contract to carry freight for Canada Post and Purolator. The company refocused on its maintenance business and earned deals to convert WestJet airliners from seatback televisions to online entertainment systems.
As part of the expansion, the company is building a new hangar at Kelowna International Airport.