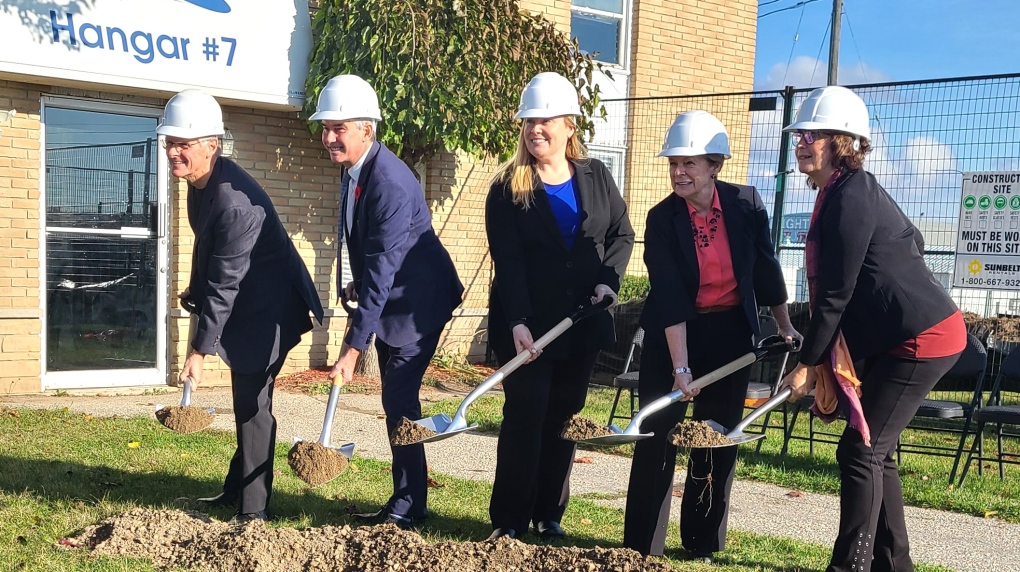 The Waterloo Wellington Flight Centre (WWFC), based at Breslau, Ontario's Region of Waterloo International Airport, announced earlier this week that it has broken ground on a 3,300-square-foot (307 m2) expansion that will house its new "Flight SIM Centre and Innovation Hub".
The $1.5-million-plus facility will house three modern flight simulators to provide training on Boeing 737, de Havilland Q-400 and Airbus 320 cockpit systems and procedures. WWFC said green technology will be implemented in the building.
"This expansion is a pivotal moment for our organization," said WWFC general manager Bob Connors. "This new facility represents the next evolution of flight training. Today signifies the beginning of an expansion that will strengthen our partnership with the Waterloo Institute for Sustainable Aeronautics (WISA) and allow us to provide world-class training in an environmentally sustainable way."
The facility is expected to open in March 2024.
"This new facility and the equipment that will be within will help drive our aerospace sector into a greener future for Canadians", said federal minister Filomena Tassi, representing the Federal Economic Development Agency, which will cover some of the costs through a regional funding program. "Our government is investing in the organizations, businesses and people who are driving innovation and helping workers develop the skills needed to continue to grow a strong, sustainable economy that works for everyone."