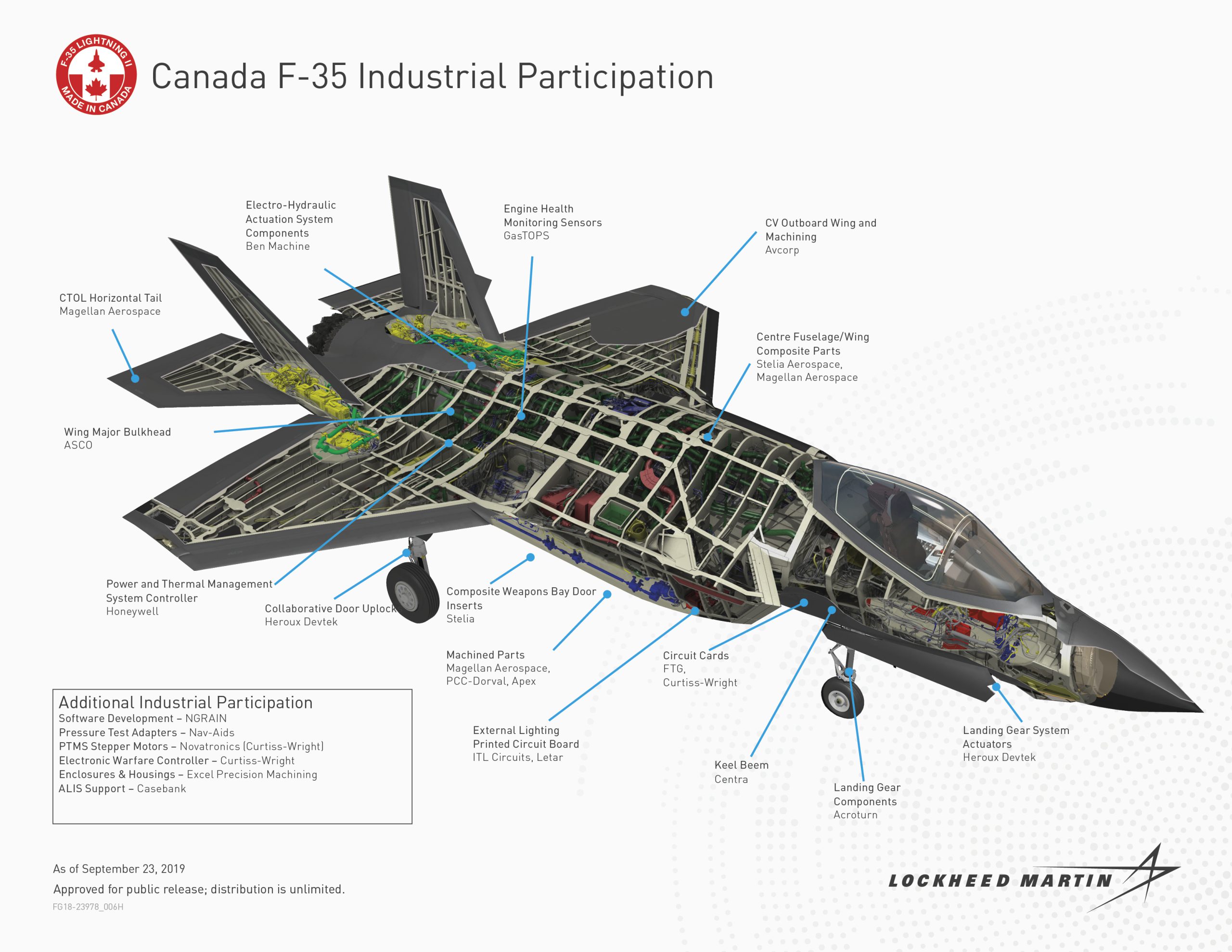 The federal government's series of recent announcements of new military equipment purchases, including for the RCAF, is considered by many to be "too little and too late", but the situation may become even worse as the Department of Defence is reportedly severely short-staffed. In an email to the National Post newspaper, Defence Department spokesman Daniel Le Bouthillier report said, "Much like any knowledge-based industry, finding and hiring the right people with the right mix of knowledge, experience and expertise is a challenge that (the department) is actively addressing." Le Bouthillier went on to say that competition for "acquisition experts" from the private sector is making government recruiting challenging.
"This has been a longstanding, chronic issue that hasn't seen any resolution," according to military procurement expert David Perry. He then added, "And if we really want to see these big projects get accomplished, and new kit get bought and delivered to troops, then the (shortage) is one of the (problems) that needs to get fixed." Perry is president of the Canadian Global Affairs Institute.
RCAF programs recently announced include a fleet of Lockheed Martin F-35 Lightning 2 to replace the 40-year-old fleet of CF-18s and the proposed replacement of the Lockheed CP-140 Aurora patrol aircraft with Boeing P-8 Poseidons.
"These are complex projects, and the amount of precision and care and various accountability mechanisms that we've built in make them very intensive in terms of human resources," said Carlton University professor Philippe Lagasse.
In the past the defence department has relied on contracted procurement specialists to fill the void and keep procurement projects moving ahead. However, the recent federal budget includes provisions to cut back on outside contractors, including at National Defence.
"As those budget cuts are being provisioned, I hope people are being cognizant of the potential impacts (on the military) because they do a lot of things that directly support defence procurement," Perry told the National Post.