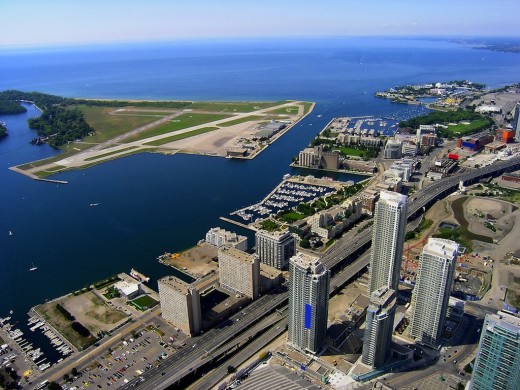 A re-elected Liberal MP says a proposal to allow jet airliners to use Billy Bishop Airport on Toronto Island died with his election. Adam Vaughan said he was assured by Prime Minister-designate Justin Trudeau that the government will not back the plan.
But proponents of the expansion, which would require a longer runway to accommodate Bombardier CSeries jets, say Vaughan is jumping the gun on killing the project.
"I am writing to ask why Mr. Vaughan is speaking on behalf of the government elect on such an important issue which affects citizens of Toronto without consulting city of Toronto council?" former Liberal MP Jim Karygiannis said in an open letter to the future PM. "This appears to ignore the process which city of Toronto council voted upon. Should he be correct in his statements, I ask when did your stewardship as Prime Minister-designate start without consulting citizens of Toronto on such an important issue?"
Expansion of the airport has divided Toronto politically, socially and business-wise in recent years and there is an active proposal on the table. To move forward, however, the three members of the commission that oversees the airport, the federal government, PortsToronto and the city all have to agree to re-open the agreement that governs the facility.
Porter Airlines, which has the most flights daily out of Billy Bishop, wants the jets so it can fly direct to most points in North America. The agreement now bans jet traffic at the airport.