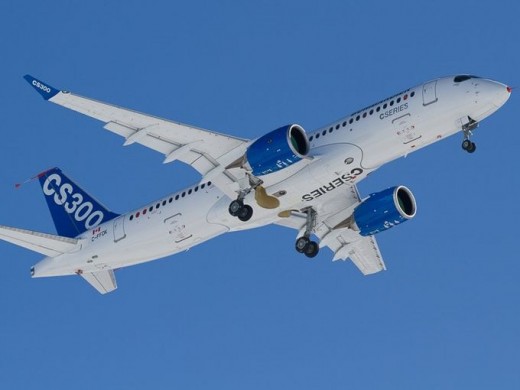 As we reported two weeks ago, the Quebec government will bail out Bombardier's CSeries airliner program with an infusion of at least $1 billion.
Multiple sources are reporting the announcement will come Thursday before Bombardier has to disclose its financials for the second quarter, which will not be pretty.
The consistent thread through the speculation in the various media is that Bombardier will run out of money before it can fully certify the full line of CSeries models. It has enough to finish the smallest one, the CS100, but most of its sales are for the larger CS300, which seats up to 160 passengers.
The Globe and Mail has been talking to someone inside Bombardier and quoted him or her anonymously as saying the bailout is a vote of confidence. "This is about buying time for Bombardier and calming everyone down," the unnamed source told the Globe and Mail. "The message will be 'We stand behind the company.'"
Bombardier might have to give up some control of the company in exchange for the infusion, however. The pension fund has been demanding equity in similar deals recently so it can profit from the investments.
Details are expected Thursday.