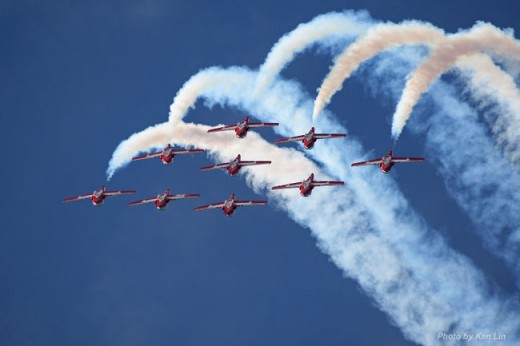 After a 12-year absence, the London Air Show will return next Sept. 17-18.
So far, the only confirmed acts are the Snowbirds and CF-18 demo teams but organizers promise plenty of variety on the ground and in the air.
Chairman Jim Graham said there will be at least 50 aircraft on static display and the air demonstrations will last more than three hours.
"There's a huge pent up demand for this," he told a news conference on Monday.
The show isn't intended to be purely for entertainment, however. It's also aimed at attracting new aerospace investment to the London airport. London is currently home to Diamond Aircraft and Grumman, which has a military development project at the airport in conjunction with Diamond.
Students from the school of aviation technology at Fanshawe College will help organize the show and half the proceeds will go toward student bursaries. The other half of the profits will be split between the Children's Health Foundation and veterans' groups. Graham said he expects the show to net more than $1 million.
Part of that optimism comes from the fact that the show will be funded and organized through volunteers, sponsorships and in-kind donations.