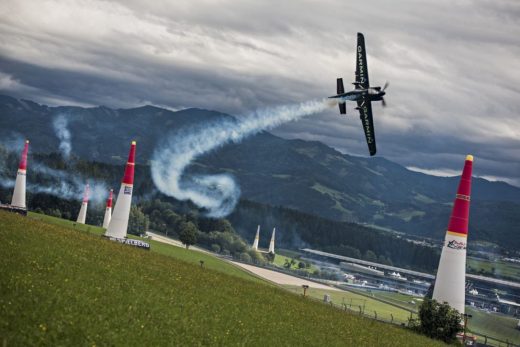 Canadian Red Bull Air Race pilot Pete McLeod is hoping to put it all together in the 2017 race season.
McLeod, who is based in London, Ontario, finished a respectable eighth in total race points 2016 with an underperforming engine that forced him to fly even more aggressively than he is known to fly. Through the season he gradually cut the number of penalties he was taking for his on-the-edge style.
The result was three third-place finishes along with several races in which he finished poorly because of penalties.
"After a building year in 2016 I've made a lot of progress on consistency in my flying, and the team will be working more on the technical side of the aircraft performance to continue building in 2017," McLeod said on the Red Bull Web site. "The goal needs to be to get the aircraft faster this year and fly like last year."
His team will include technician Patrick Phillips, data technician Jeff Hack and team coordinator Charlotte Sandgaard.
The season starts in Abu Dhabi and includes dates in San Diego, Chiba, Japan, Kazan, Russia, Indianapolis, Budapest and two more European venues that will be announced later.