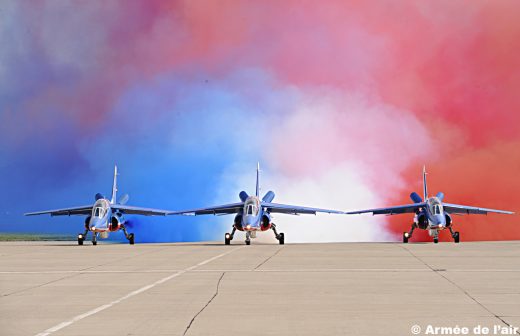 The French Air Force's demonstration team the Patrouille de France will return to Canada for the first time in 31 years with a performance at the rescheduled Wings Over Gatineau show on April 30.
The troupe, which flies eight Alpha Jets, last appeared in Canada at Expo 86 in Vancouver. Earlier this year it announced a month-long tour of the eastern U.S. in April and the Gatineau gig was added.
The Snowbirds will also perform.
The air show was originally scheduled for June 30 but was moved to accommodate the world famous team, which uses coloured smoke to ad artistry to their complex manoeuvres.
Other military aircraft will likely attend making it more military oriented than in previous years.
The Patrouille de France was formed in 1931, making it the oldest military air demonstration team in the world. The team has announced three other dates in the southern U.S., including Sun 'n Fun in Lakeland, Florida in early April.
The aircraft are sporting a new paint job that is reminiscent of the Stars and Stripes in honour of the U.S. performances.