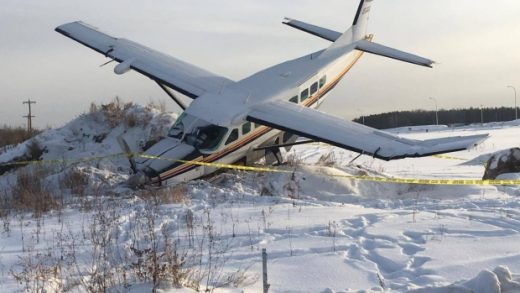 Four occupants of a Cessna Caravan suffered mainly bruises after the aircraft lost power and landed short of the runway at Fort McMurray Airport Tuesday.
The privately operated aircraft came to rest about 50 metres short of the runway after an emergency landing on a service road.
The plane was on a flight from Camrose to Fort McMurray and the pilot reported engine trouble. The CBC is reporting he initially tried to set the aircraft down on a highway but it was too busy. He ended up in a clear area between the highway and the runway after clearing some power lines and a berm.
"God knows what would have happened if they had hit all those things," local emergency services spokesman Brad Granger told the CBC.
The Transportation Safety Board is not planning a public investigation.