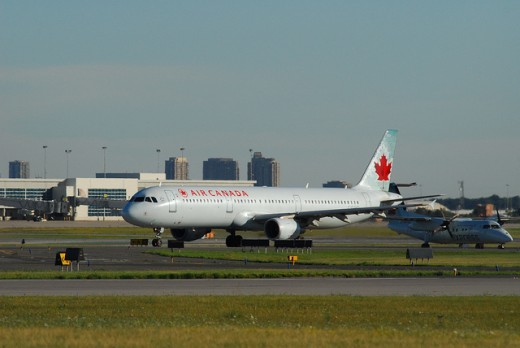 Air Canada has cut a deal with the Manitoba government to create 150 jobs in a "centre of excellence" in exchange for the dropping of a lawsuit over the closure of Aveos four years ago.
Aveos, the maintenance subsidiary of Air Canada, closed facilities in Quebec, Ontario and Manitoba and outsourced most of its maintenance overseas. About 2,600 jobs were lost.
Quebec and Manitoba both launched suits claiming the closure violated a law enacted when the airline privatized that required maintenance to be done in Winnipeg, Montreal and Mississauga.
Quebec recently dropped its suit when Air Canada committed to doing heavy maintenance on its new CSeries aircraft in Quebec.
The function of the Manitoba facility isn't quite as clear. Three of its suppliers, Hope Aero, Airbase Services and Cargojet will occupy the centre of excellence.