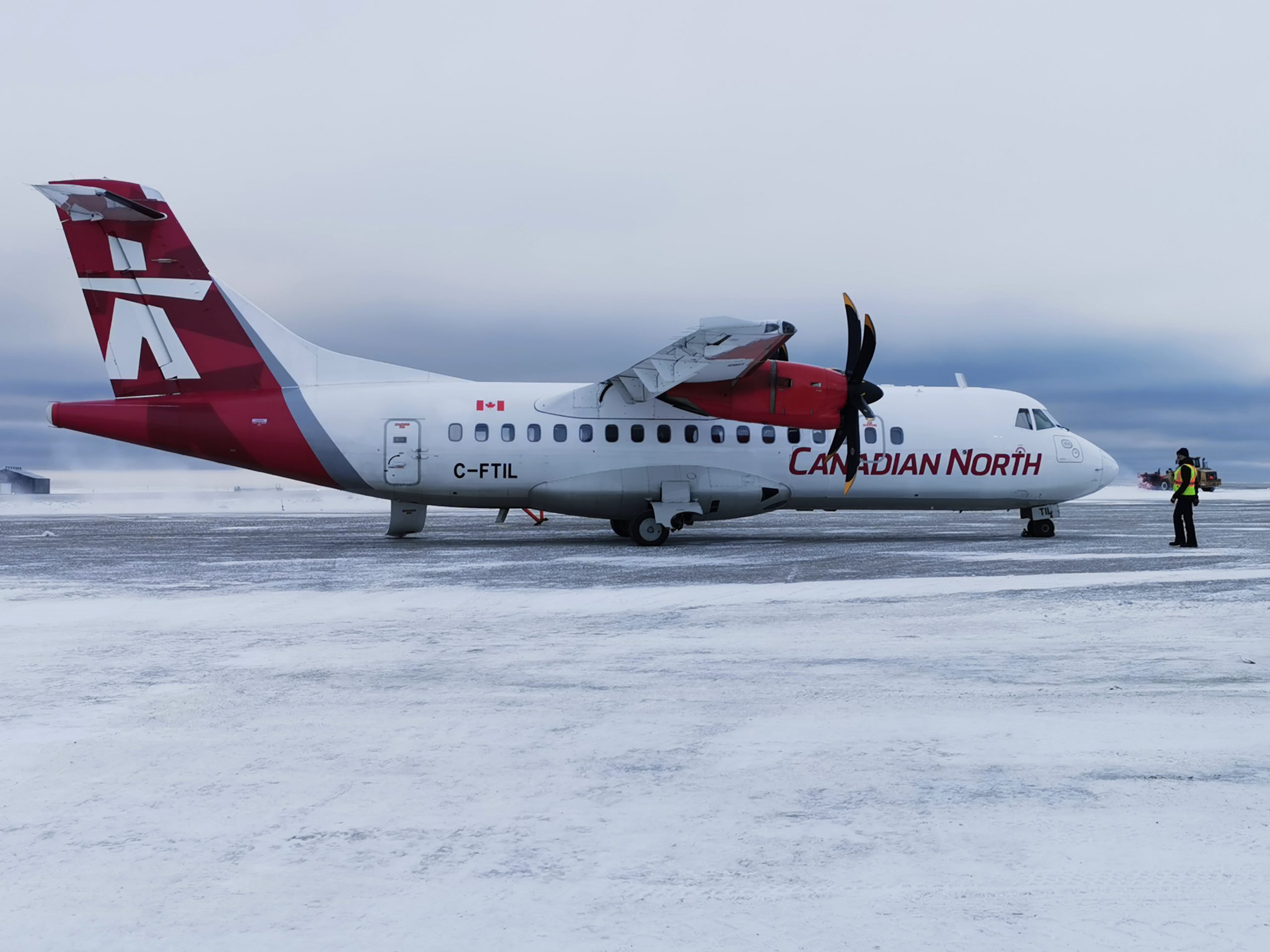 While the North American public is clamouring for more information about not only the alleged Chinese spy balloon shot down by the U.S. military off that country's Atlantic coast, but also about the three other mysterious 'objects' blown out of the sky over Canada and the U.S. over the last couple of weeks, a lesser publicized event occurred recently in the skies near Yellowknife in the Northwest Territories.
The pilots operating Canadian North charter flight 5071 from Fort McMurray, Alberta to Yellowknife at 24,000 feet on January 30 reported seeing two 'white lights' around 3,000 feet above them to ATC, who were subsequently unable to see them on radar. A Transport Canada CADORS report was filed as follows:
A Canadian North Aerospatiale ATR 42-500 (AKT5071) from Fort McMurray, AB (CYMM) to Yellowknife, NT (CYZF) on approach for Runway 34 at F240 reported 2 white lights approximately at 3000ft above them and 10NM northwest (NW) of the airport, moving in a circular pattern. The pilots advised that the lights were still visible as they continued their approach all the way to the ground. There was no known traffic in the area.
Additionally, a CIRVIS (Communication Instructions for Reporting Vital Intelligence Sightings) report was filed. CIRVIS is used to register observations of a suspicious nature, be they in the sky, on the ocean or on land. In what could be just a coincidence, the sighting occurred at around the same time period the alleged Chinese spy balloon was reportedly drifting across Canadian skies, albeit a couple hundred miles to the west of this incident.
Neither Nav Canada, nor Transport Canada, nor the Department of National Defence nor Canadian North have provided any additional information to the public.
See below for a recording of the cockpit and ground communications.