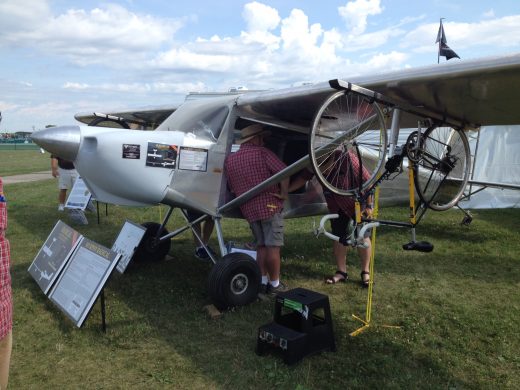 Murphy Aircraft is ramping up production of a new aircraft and had it on display at EAA AirVenture.
The Radical will be available as a kit, quick-build kit or a fully manufactured aircraft.
Manager Zrinko Ameril said the build options will accommodate the widest possible market segment.
"You either have money or you have time," he said, noting the new aircraft is the company's first foray into the factory-built (builder assist) segment.
The new aircraft is STOL and can take engines as large as 220 horsepower.
A unique feature is the addition of under-wing bicycle racks that hold full-sized bikes.