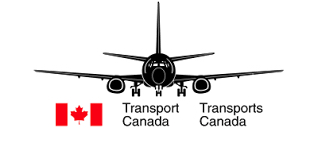 Transport Canada revealed this week that the new Director General of Civil Aviation at Transport Canada will be Félix Meunier, taking the reins of the agency on October 11. The post became vacant last month after Nicholas Robinson left to become the Associate Assistant Deputy Minister in the Safety and Security group of Transport Canada.
Earlier in his career, Meunier worked for Air Canada technical services division before taking a position at the Canadian Embassy in Washington. He then joined Transport Canada in 2006, working in various roles related to policy and strategy, eventually becoming an advisor to various assistant and associate deputy ministers.
In 2015 Meunier joined Civil Aviation and, in 2017, became director of the remotely piloted aircraft systems (RPAS, aka drones). Since 2020 he has served as the director of standards at Civil Aviation.
Meunier has an engineering degree from McGill and a master's in economics and management from the Université de Strasbourg.