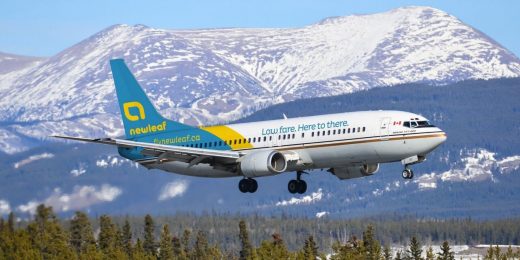 NewLeaf Travel is holding a "major" news conference on Thursday that likely will have something to do with its re-entry into the no-frills airline business.
After a false start last fall because of some scrutiny by the Canadian Transportation Agency over its business model, the company announced that it had the approvals needed to book flights as a third party operator using a properly credentialed air carrier (in this case Flair Air, of Kelowna, B.C.)
NewLeaf plans to offer a seat and a seatbelt for as little as $89 between secondary airports in Canada and to sun spots.
Virtually everything beyond the foam under passengers' butts and the flight attendant safety briefing will cost extra. It's a model that has worked well for Spirit Airlines in the U.S. and not quite as well for some other carriers.
But NewLeaf proponents promise it will change the airline travel model in Canada and that's likely what they're set to announce.
"Ultra-low-cost travel company, NewLeaf, will make a major announcement affecting Canadian air travellers on Thursday morning live from the Winnipeg James Armstrong Richardson International Airport," was the whole announcement from the company.
The Web site is a little more upbeat.
We know things have been up in the air for a while but good news is arriving [June 23]," says a happy looking announcement on the site.