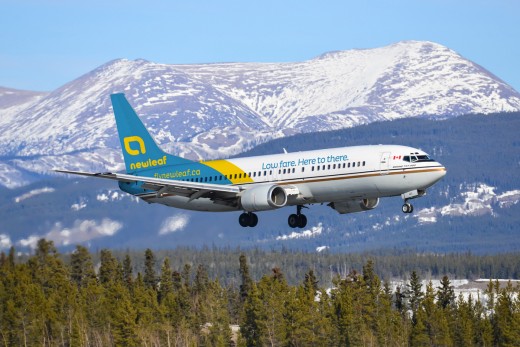 New Leaf Travel announced an ambitious domestic schedule with aggressive pricing for its new ultra-low-cost airline.
The company held news conferences in its home base of Winnipeg and in Kelowna, where its leased aircraft are based and company officials said the airline will serve seven Canadian cities: Winnipeg, Halifax, Hamilton, Saskatoon, Kelowna, Regina and Abbotsford.
Scheduled service will start Feb. 12 but the airline will concentrate on leisure and vacation travel at first and it won't offer daily service between the seven cities.
The airline announced introductory one-way fares of $89 and said that was based on a flight from Abbotsford to Saskatoon.
Those rates will climb quickly for the average traveler, however. The airline plans to charge for pretty much everything but the seat, including booking by phone. Fees will be charged for checked and carry-on luggage, food, drinks and priority boarding. Airline CEO Jim Young calls it allowing customers to "customize their  travel experience.
"The ultra-low-cost business model we're using has proven successful around the world and we're excited to bring it to Canada."
The company will use Boeing 737-400 aircraft operated by Kelowna-based Flair Airlines.