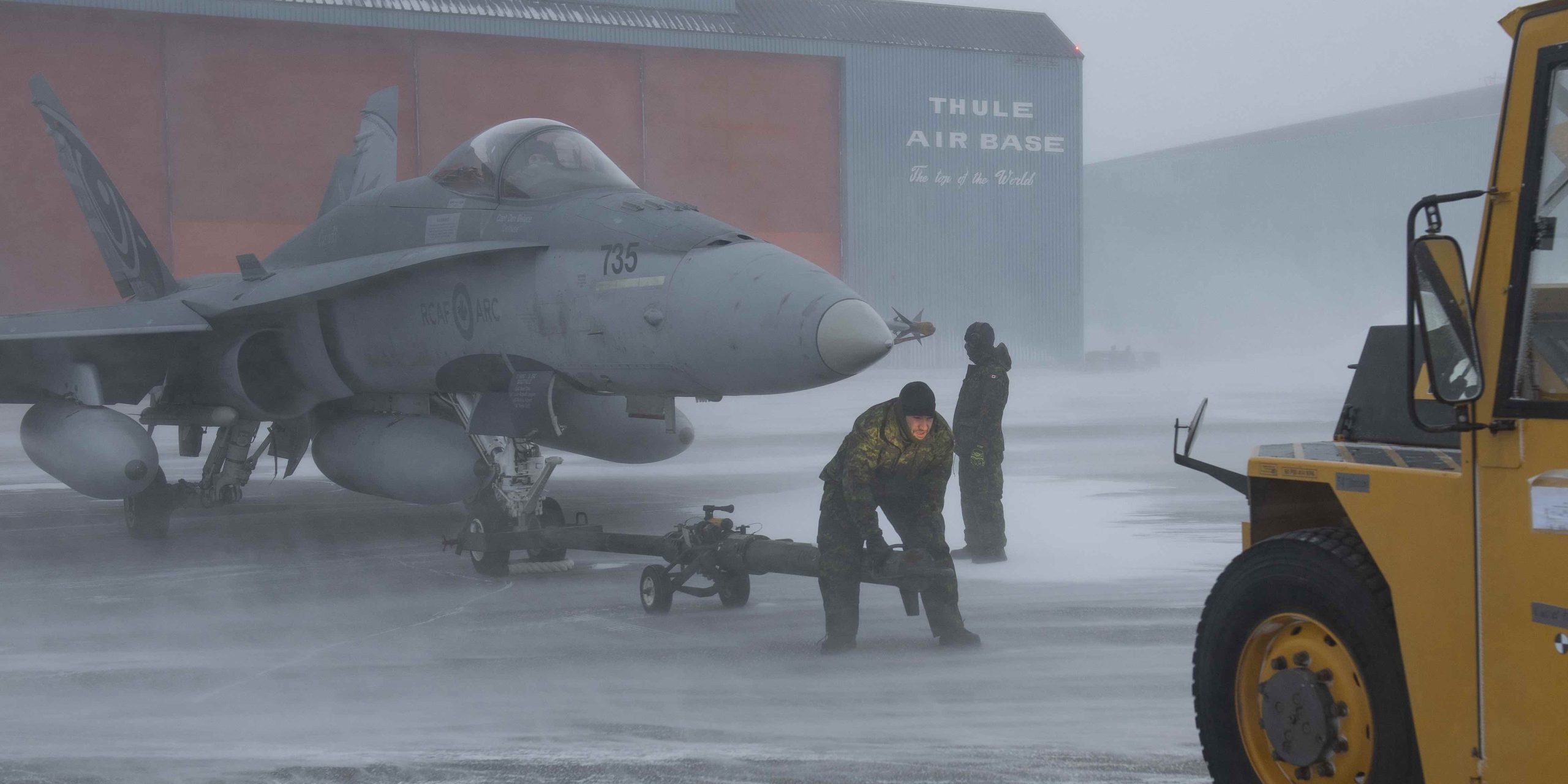 Fourteen aircraft from the RCAF and the USAF participated in an exercise that took place in the latter half of January of this year and stretched from Thule in Greenland's high Arctic to the central United States.
Canadian aircraft participating included four CF-18 Hornet fighters, one CC-150 Polaris aerial refueller and one CH-149 Cormorant helicopter. American aircraft included four F-35 Lightning fighters, four KC-135 Stratotanker aerial refuellers and one E-3 Sentry AWACS aircraft. A total of 225 Canadian and American personnel were involved in this year's iteration of the recurring joint training operation.
"Our ability to operate in the Arctic is critical to our ability to defend our homelands," NORAD commander General Glen VanHerck said in a press release.
This was the first time that F-35s have operated at Thule Air Base. Other bases involved included Iqaluit Forward Operating Location in Nunavut, CFB Goose Bay in Labrador and Eielson Air Force Base in Alaska.
The final portion of this year's exercise saw the four CF-18s escorting an American B-52 Stratofortress (posing as a potential foreign threat) from the polar region down into the heartland of the United States.