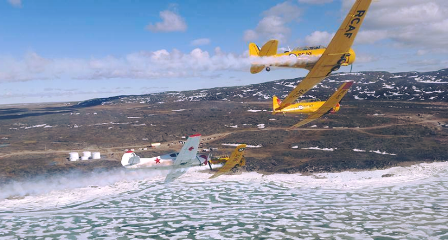 By Diana Spremo
The Canadian Arctic Aviation Tour performed air show #60 Wednesday in Churchill, Manitoba, the polar bear capital of Canada. Performers have been seeing lots of polar bears as they fly above the North.
This Saturday, to celebrate 150 years of Canadian Confederation, #ArcticTour150 will be performing in Baker Lake, Nunavut, the geographic centre of Canada.
The town is going all out with a cultural music/arts festival and BBQ.
The photos and stories coming out of the tour are incredible and the traveling tour members would love southerners to know more about the positive impact they are having.
They keep hearing how entire towns are coming out to see them.