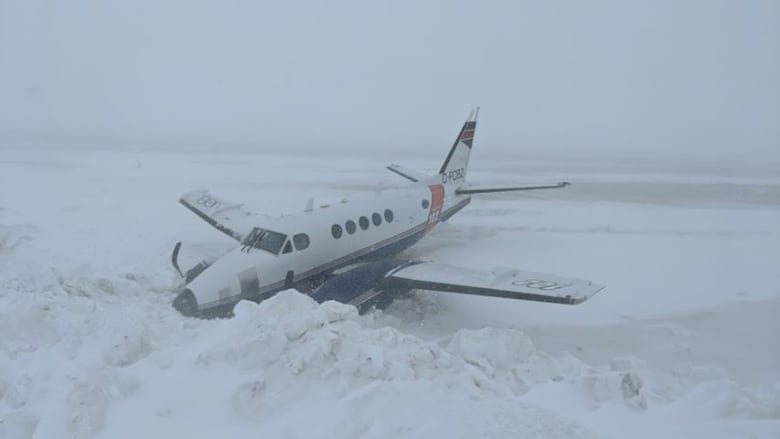 Transport Canada says it is working on a fix for a maze of confusing regulations that was cited in a runway excursion in Nunavut last year but the Transportation Safety Board wants it to hurry up. The crew of a Buffalo Airways King Air was on a charter flight from Cambridge Bay to Kugaaruk when the right landing gear dug into heavy snow on the right side of the runway and pulled the aircraft into a snowbank on April 28, 2020. There were no injuries. According to the TSB, the weather was far below normal minimums but the crew incorrectly believed they were allowed to continue the approach due to a rule that applies only to airports in the North.
"Approaches to airports north of 60°N latitude are not restricted by ground visibility and, as a result, the flight crew continued the approach when the reported visibility was ¼ statute mile, which is lower than the published advisory visibility of 1¾ statute miles for this approach," the board said in a news release. "The flight crew believed that the lack of an approach ban permitted a landing, and landed at Kugaaruk Airport even though the reported ground visibility was below the minimum aerodrome operating visibility of ½ statute mile."
The TSB said "rules that govern instrument approaches in Canada are too complex, confusing and ineffective at preventing pilots from conducting approaches that are not allowed, or banned, because they are below the minimum weather limits." It has issued recommendations to TC to fix it but so far nothing has materialized from the working group the agency promised to form. Until these recommendations are fully addressed, there remains a risk that flight crews will initiate, or continue, approaches in weather conditions that do not permit a safe landing.