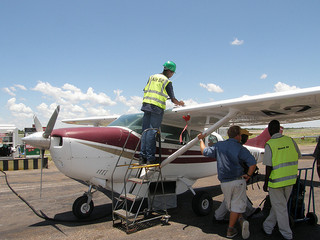 The Liberal majority election win in Ontario means the re-elected government will re-introduce a budget that is "identical" to the one that brought down its minority government in May.
Premier Kathleen Wynne told reporters Tuesday that other than some "technical" amendments, the budget will stand and that means a 150 percent increase in the aviation fuel tax will be implemented.
The tax, a penny a litre per year over four years, will take the tax from 2.7 cents a litre to 6.7 cents a litre and ultimately raise more than $100 million a year.
But none of that money will be used to fix what COPA President Kevin Psutka says is "crumbling" airport  infrastructure.
In a letter to Psutka, Wynne calls more than doubling the tax a "modest" increase and says the money it raises it will be earmarked for "improved public transit, transportation and other priority infrastructure projects across the country" which she said will boost the provincial economy.
Psutka said COPA members will be asked to contact their MPPs to protest the tax but he concedes it will be an "uphill battle" to change the government's attitude in light of the perception that general aviation pilots are wealthy people pursuing a hobby.
The tax increase will raise air fares across the board and the International Air Transport Association raised the issue at its recent annual general meeting, noting that many other jurisdictions are reducing or even scrapping aviation fuel taxes to attract aerospace investment.
Wynne did acknowledge that the tax hike will have an impact on aviation-dependent communities in the North and said there will be measures to "mitigate the impact of the increase."