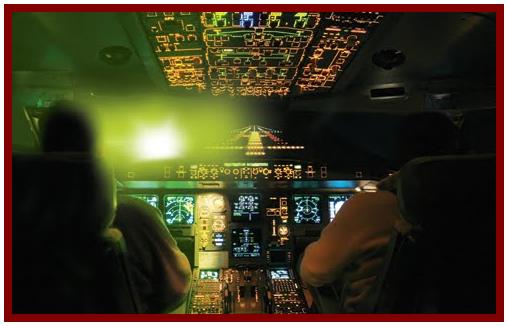 The head of the Air Canada Pilots Association wants handheld lasers declared prohibited weapons in Canada.
Capt. Ian Smith said public education and the already-stiff penalties available for enforcement are not working and the solution is to keep the devices out of the hands of people.
He noted laser incidents increased 17 percent to 590 in 2015 and that's three times the rate of 2009 when the problem was coming into prominence.
He told the CBC that most incidents occur during takeoff and landing and that's a risk to the occupants of the aircraft and those on the ground.
"If the education process is ineffective… I think it only leaves us one other avenue," he said.
"We cannot be nice about this anymore, because when we're flying an aircraft we have 200 people behind us — innocent people," Smith said. "You can't just give someone a little slap on the wrist and send him back home again.
"It's not working."
Anyone caught pointing a laser at an aircraft can face criminal charges and Aeronautics Act sanctions that can include a $100,000 fine and five years in jail.
But the devices are legal to own and Smith wants authorities to be able to seize them even before they reach customers, who mostly buy them over the Internet.