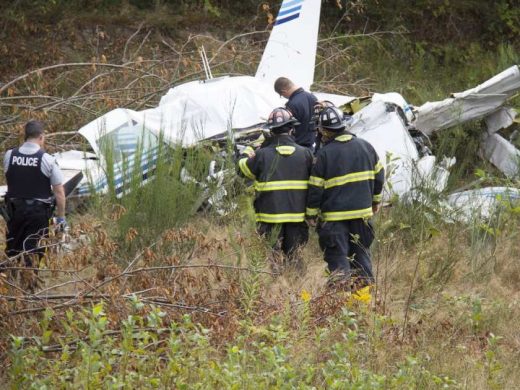 The pilot of a privately owned Piper Twin Comanche was killed Monday when the aircraft went down in a densely populated area of Powell River, B.C.
The airplane crashed in a bushy area of downtown Powell River between grocery store and an apartment building.
Police later confirmed the pilot and owner of the plane David Tetarenko, 54, of Port Coquitlam, died in the crash.
The aircraft was on a flight from Pitt Meadows to Powell River where Tetarenko was picking up passengers who had been attending a funeral.
Circumstances of the crash aren't clear and both the TSB and Transport Canada are investigating.