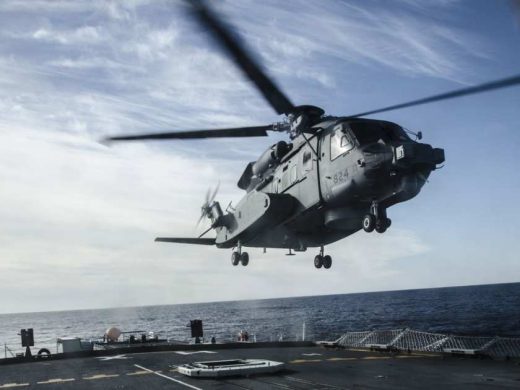 It will take the RCAF nine years to make its new Cyclone anti-submarine helicopter fleet fully operational but that's OK because the Navy doesn't have enough ships to hold them.
That's the observation of analysts as they watch the inevitable unfold after years of procurement problems with the Canadian military. The Cyclones won't be fully operational until seven years after the Sea Kings are gone.
"We're fortunate, in a way, because we have lost four-to-five ships, but we actually ordered a full complement of helicopters for a navy that no longer exists," George Petrolekas, of the Conference of Defence Associations Institute told the CBC.
"It is really a case study in how not to acquire something."
The first Cyclones have been delivered and pilots are being trained but integrating the 28 state-of-the-art aircraft will take until 2025.
Meanwhile, the government has ordered more ships and the two schedules might actually mesh.
For now, however, there is a gap in Canada's defences at a time when maritime threats are on the rise, according to Dave Perry, an analyst with the Canadian Globa Affairs Institute.
"Currently, we're lagging in this area, and getting a fully capable maritime helicopter is crucial, along with maritime patrol assets and capable subs. If the FOC date is now 2025, the project has fallen behind, again, at a time when their [anti-submarine warfare] capabilities are needed more than ever."