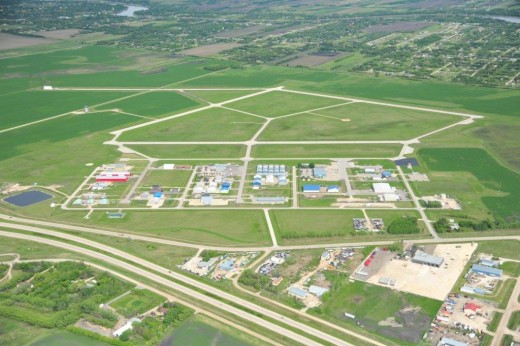 Officials at one of Manitoba's busiest general aviation airports say a new housing development could become a safety hazard.
The development, about 5.6 kilometres north of St. Andrews Airport, just north of Winnipeg, will include an eight-acre retention pond to control flooding of the low-lying property.
The fear is the pond will become a habitat for birds that could get interfere with air traffic.
"It baits the birds to that area, and particularly in the configuration that they have — the slopes and the location — it would attract feeding and … nesting for both Canada geese and ring-billed gulls, which are a couple of the more dangerous species for aircraft because of the size and the speed that they travel at," Craig Skonberg, the airport's executive director, told the CBC last week.
The airport officials have asked that the slope and shoreline characteristics of the pond be altered to make it less attractive to birds but the developers have not reacted to those suggestions Skonberg told the CBC.