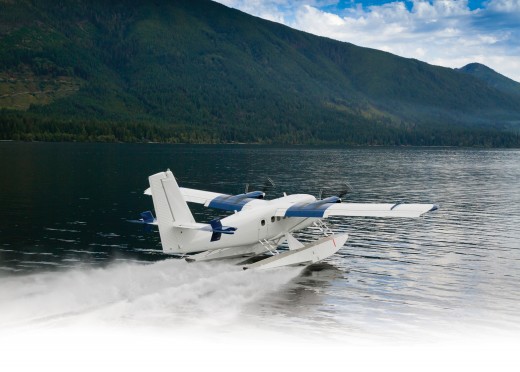 Viking Aircraft announced a water-only version of its 400 Series Twin Otter at the Singapore Airshow this week.
The current models are all interchangeable to wheels, skis or floats but the company said there's a market for a big pure seaplane that can be offered for a lower price than its more versatile ancestor.
"The Viking 400S is specifically designed as an economical seaplane for commercial operation on short to medium flight segments, and will be offered at a list price under $6.0 Million (USD)," the company said in a news release from Singapore. "Adapted for quick turn-around between cycles, the 400S can achieve a breakeven load factor of around 8 passengers under typical operating conditions."
The aircraft also adopts features and modifications designed to reduce maintenance requirements in the rigours of the marine environment.
"Corrosion resistant packages for the airframe, power plant, and fuel system have all been incorporated as standard equipment in the 400S, along with additional draining, sealing and prevalent use of corrosion-resistant materials throughout the aircraft," the company said.
The standard model is intended for VFR operations with 17 passengers. An IFR upgrade, 19-passenger seating and a 15-passenger/cargo combi package are options.
The aircraft will be available in 2017.
Copyright © 2023 | MH Magazine WordPress Theme by MH Themes