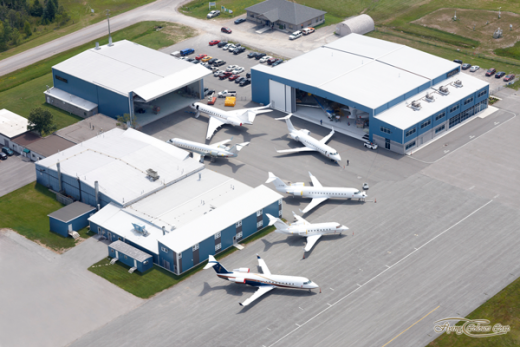 Increasing demand for the refurbishment of high-end business jets has prompted yet another expansion of Flying Colours Corporation's Peterborough facilities.
The company is adding 6500 square feet to its cabinetry shop and will include downdraft finishing and painting tables that ensure a smooth, blemish-free finish on the woodwork.
"The intelligent design of the workshop has also enabled the use of skylight, and daylight lighting, to inspect the cabinetry components passing through the shop," the company said in a news release.
The expansion will translate to shorter turnaround times for projects meaning aircraft will be back in service quicker.
A new customer reception centre that reflects the luxury of the products being purchased is also nearing completion. Company officials said a significant increase in business prompted the investment.
"We are seeing more work coming from a number of Bombardier Global projects, as well as a rise in the amount of mid to large size refurbishments coming through the doors," said Sean Gillespie Executive Vice President.