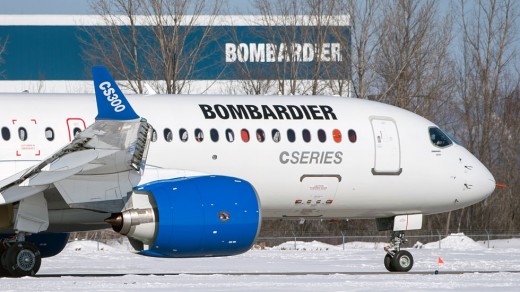 More taxpayer money seems guaranteed for troubled Bombardier with the announcement by the Quebec government that it will step up again if the federal government doesn't.
The feds announced this week that they are days away from a decision on whether to prop up the company to ensure it has the money to cover current production demands. But federal support is dependent on wresting control of the company from the Bombardier family, who hold more than 50 percent of the voting shares in the publicly traded company through a dual class share structure.
Many financial analysts have pointed to the family control, and its habit of appointing senior management from within that tight unit, as a key factor in the company's current problems.
The Quebec government apparently has no such management concerns. If the feds don't pony up, Quebec's new Transport Minister Jacques Daoust has virtually assured Quebec will step in.
"If, as of March 31, the federal government isn't present, the Government of Quebec will have a decision to make," he said in the legislature. "But we've always supported Bombardier. It's a jewel of our economy and we will continue [that support]."
That jewel has been tarnished of late on Wall Street as its share price has dropped to penny stock status. It was trading around 77 cents this week.