The Comox Air Force Museum, located at CFB Comox on Vancouver Island, saw its CF-104 Starfighter trucked 250 km down the Island this week to the British Columbia Aviation Museum, located at the Victoria International Airport.
Designed by the Lockheed Corporation of the U.S. and built by Canadair as the CL-90, the CF-104 Starfighter served as Canada's fighter aircraft contribution to NATO during the Cold War. Introduced in 1962, the supersonic jet was designed to carry U.S.-supplied nuclear weapons. In the early days, eight CF-104 squadrons were based in Europe before being reduced in 1967  to six, then in 1970 to three. The Starfighter remained in service until replaced by the CF-18 Hornet in the mid-1980s.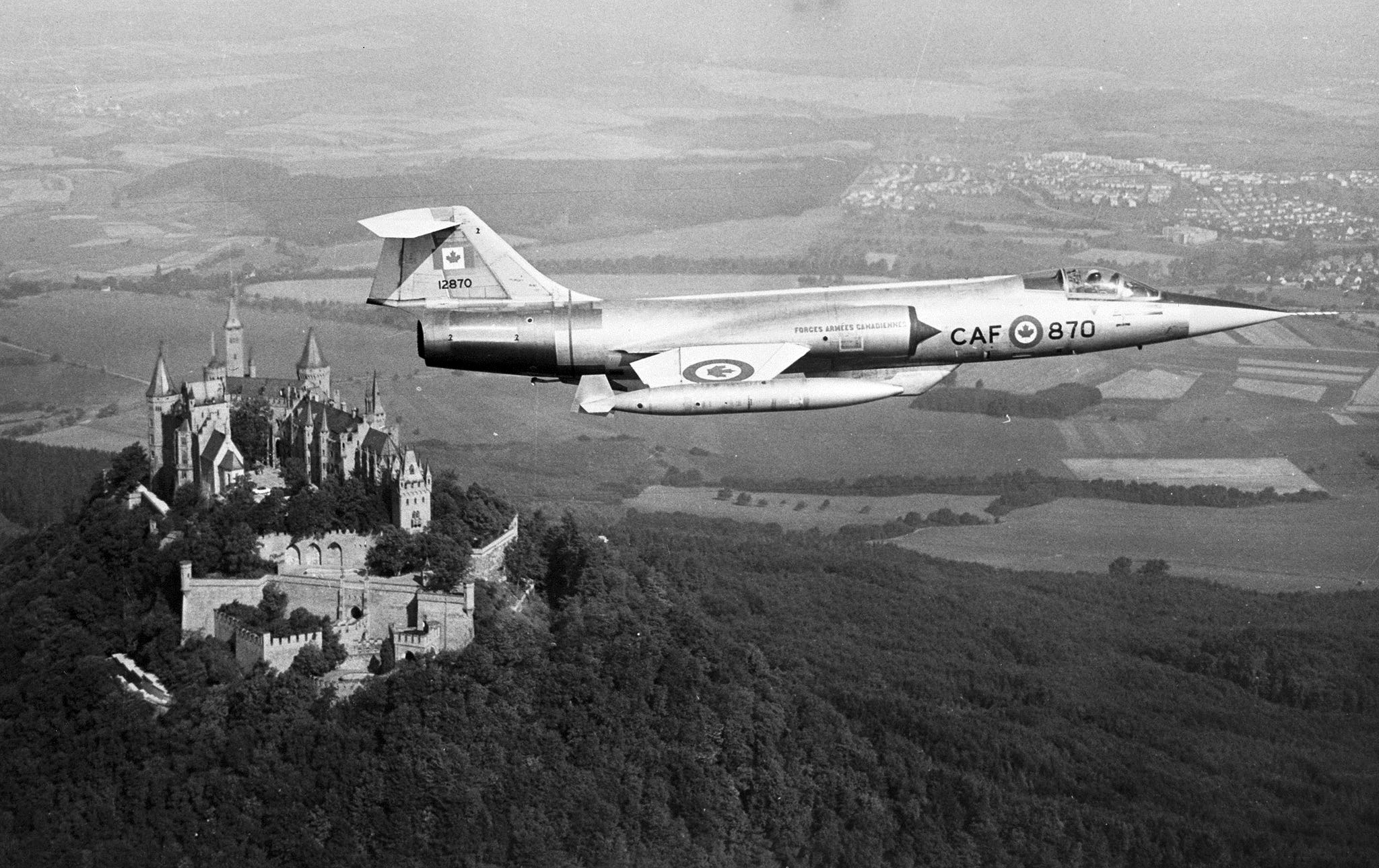 The Starfighter holds records for the fastest aircraft ever built in Canada (1,146 mph / 996 kn) and the highest flying one (101,110 feet). The latter record was set in 1967 by Vancouver resident Robert 'Bud' White.
"It was an absolute hot rod," said B.C. Aviation Museum president Steve Nichol in an interview with the Victoria Times-Colonist. "In terms of speed, very few could catch a Starfighter. I've never met a pilot who didn't love it."
The donated Starfighter was initially based at CFB Cold Lake until 1991, when it was transferred to Comox for display at the Air Force Museum.