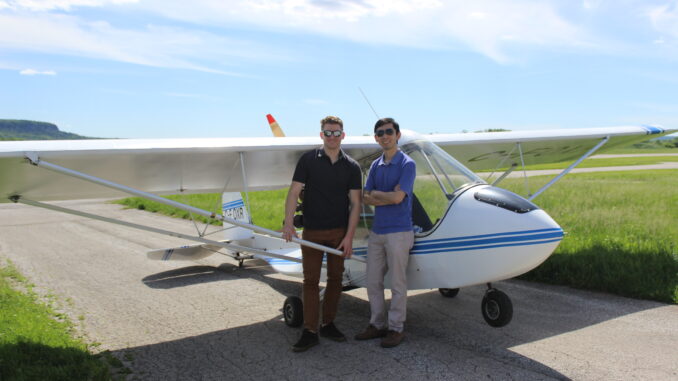 Pilotless airplane operations will be taking off soon in Northern Canada as tech upstart Ribbit begins flight-testing their Quad City Challenger II in cooperation with Transport Canada (TC) and Innovative Solutions Canada, the latter a federal government program.
Using the small, two-seat ultralight airplane, the one-year project will see Ribbit also supply remote crew and maintenance services. TC will use the data collected to develop standards, regulations and policy that will be used to permit future commercial operations.
"Many rural and remote areas are served by larger airplanes that fly infrequently," Carl Pigeon, Ribbit's co-founder and CEO, said in a press release. "Ribbit takes a smaller aircraft and uses autonomy to drastically change the unit economics of that plane."
TC issued Ribbit a Special Flight Operations Certificate in 2021 that allowed for uncrewed flight tests, and their first gate-to-gate hands-free flight took place back then. To date, Ribbit has accumulated over 200 hours of "hands-free" flight time in their Challenger. So far, all these flights have taken place with a safety pilot on board.
"Our plane taxied out from the hangar, went to the runway, took off, flew around, landed and went back to the hangar, and the safety pilot did nothing but sit in the cockpit," said Ribbit co-founder and recent University of Waterloo graduate Dr. Jeremy Wang.
Once a human safety pilot is no longer required on board, Ribbit says that the weight saving will allow for a significant cargo capacity. They say that they have already signed memoranda of understanding with numerous retailers.