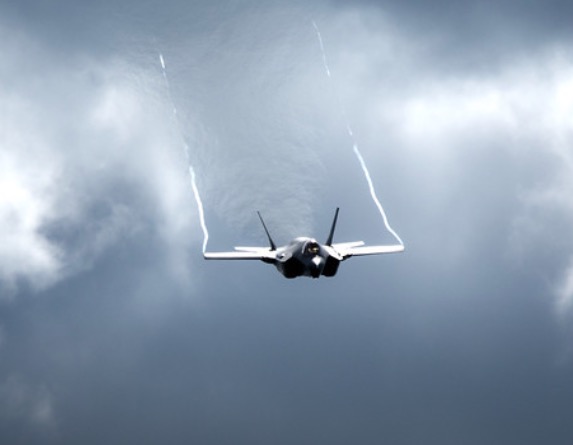 By Jean-Pierre Bonin
A total of 143,409 aviation aficionados attended the Bagotville International Air Show last weekend. There was no admission charged and the caused an unprecedented crush of more than 93,000 on Saturday so organizers had to stop admitting people and cease shuttle service around noon on Saturday.
Armed forces from the U.S. plus the RCAF and Coast Guard were in full display all over the site and in the air with acrobatic displays including the Snowbirds air ballet, the CF-18 demo (Heritage Flight with a Vampire) and the F-35 as special visitor.