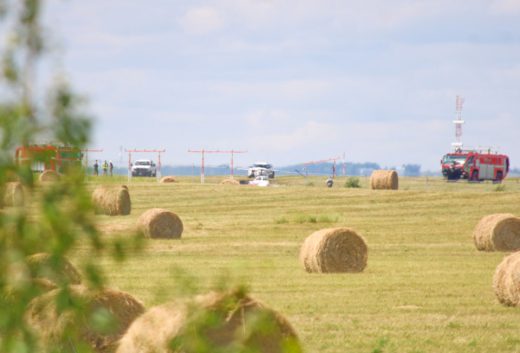 A "loss of engine power" on takeoff is now being reported as the cause of a forced landing by a CT-114 Tutor operated by the Snowbirds at Fort St. John Airport in northern B.C. on Tuesday. The lone pilot onboard was able to make a forced landing and the aircraft ended up on farmland at the end of the runway. The pilot was not injured.
The aircraft was not one of the performance planes. They'd all left for their next stop in Penticton, B.C. but that show and several others have been cancelled.
For the first time in their history, the Snowbirds missed the Abbotsford International Airshow and will be grounded for at least another week while investigators determine the cause of the Fort St. John incident.